An ultra-Orthodox Haredi man has been convicted of verbally assaulting a woman soldier after she refused to move to the back of a gender-segregated bus in Jerusalem.
Doron Matalon, who was ranked in the top five of the Miss Israel contest, was asked by a 45-year-old male passenger to move to the back of the bus because of her sex. The incident happened in December 2011.
"I didn't want to move back, both on principle and because there wasn't any room. It's always stuffy and disgusting in the back," Matalon told Jerusalem Magistrates' Court.
When she refused, Shlomo Fox, the passenger, called her a prostitute. He was joined by other ultra-Orthodox men on the bus who shouted "prostitute" and "Shikse" (gentile woman) at her.
Matalon, who was 19 at the time, said she felt threatened. "A huge commotion began," she said.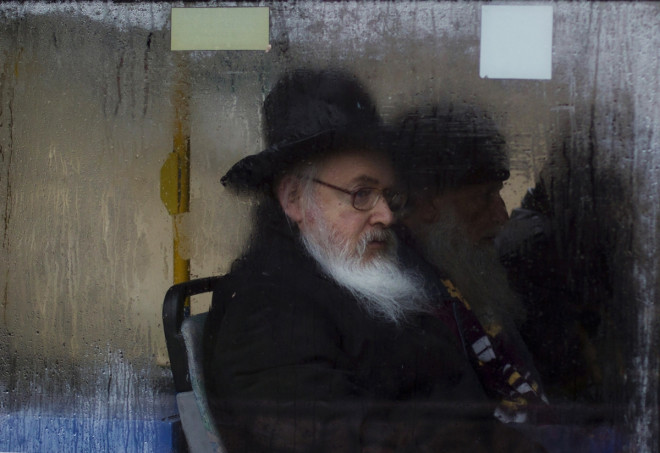 "I yelled out for the conductor to come quick, and two male conductors rushed in. They pushed him away from me and said: 'Why are you shouting, she's a soldier,' but he continued to be abusive," she said.
Fox, of the city of Beit Shemesh, 30km from Jerusalem, was convicted of sexually harassing Matalon and of acting in a wild and indecent manner in a public place.
Religious neighbourhoods in Jerusalem have bus lines segregated for women, who are forced to sit in the back of vehicles.
In 2012, Tanya Rosenbilt was nicknamed the Israeli Rosa Parks after she defied demands by an ultra-Orthodox man who ordered her to sit on the back of a sex-segregated public bus traveling from Ashdod to Jerusalem.