Scotland Yard say a 51-year-old man arrested in Hanwell, West London on Saturday in connection with missing 14-year-old Alice Gross has been released and will face no further action.
A 25-year-old man from Ealing held in connection with the murder of the missing teenager remains in custody having also been arrested on Saturday, though the two men are not believed to have any connection.
Alice, who attends Brentside High School, was last seen on the towpath near Brentford Lock Holiday Inn on 28th August. Police are still officially treating her disappearance as a missing persons inquiry, but police divers have been searching the canal near her home in a search for her body.
CCTV footage from the day she went missing shows her walking beside the canal. The investigating team have appealed for five cyclists also captured on CCTV on the day Alice disappeared to come forward. Three cyclists were seen passing the Trumpers Way Canal Bridge in Hanwell shortly before Alice. Two other cyclists then pass under the bridge.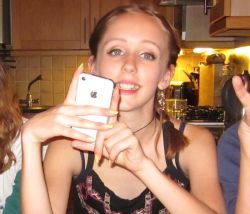 Detective Chief Inspector Andy Chalmers said: "If you are one of the cyclists pictured then please call the investigation team immediately because we need to find Alice."
Alice's mother Rosalind Hodgkiss said last week: "We'd like to say to Alice first of all that we miss her, that we love her and that she's not in any trouble, and we want to know that she's safe. We just want her to come home."
Alice is 5ft 2ins tall, white, very slim, with shoulder length, light brown hair, and when last seen was wearing dark blue jeans and a dark green lacy cardigan. Her bag was recovered last week.
Police inquiries are also checking the girl's use of social media including ask.fm, which has been linked to several suicides. She had recently been diagnosed with anorexia and was believed to be conscious of her appearance.
Alice also attended a song-writing workshop at Camden Roundhouse in August and police have asked anyone who spoke to her there to get in touch.
Anyone with information can contact:
Police: 020 8358 0100
Ealing Missing Persons Unit: 020 8246 1018
Missing People (charity): 116000