Missing April Jones: Arrested Man Named as Mark Bridger [VIDEO]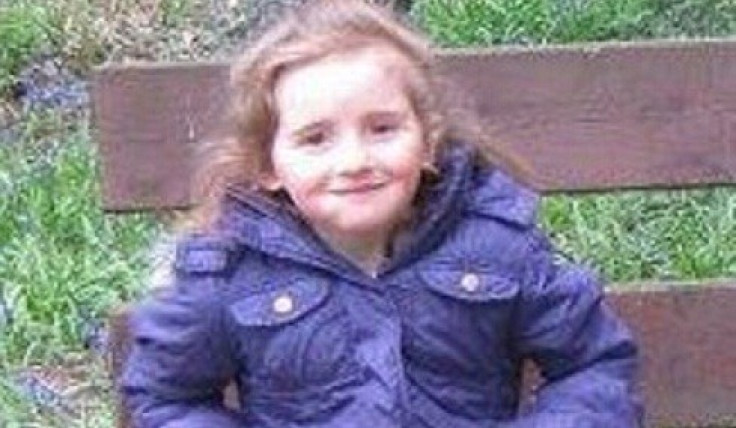 Police have arrested a 46-year-old man on suspicion of abduction in connection with the search for the missing five-year-old girl, April Jones. He has been named as Mark Bridger and is believed to be known to the family.
Dyfed-Powys Police have confirmed he was arrested on foot outside the mid-Wales hamlet of Machynlleth. The A487 road outside the village has been closed to traffic. The nearby river Dovey is being dragged by police divers and the coastguard.
A police spokesman said they will continue their search for the missing girl will continue and are currently investigating all lines of enquiries with the view April is still alive.
April has been missing since she "willingly" got into a large vehicle near her home in Machynlleth at around 7:30pm on Monday after playing on a bike with friends near her home. It is reported that she entered the vehicle on the driver's side.
The vehicle is described as a grey or light-coloured van - similar to a Land Rover or Ford Transit Connect.
Speaking at a news conference in Aberystwyth, Det Supt Reg Bevan said: "Within the last hour we have arrested a 46-year-old man from the Machynlleth area who has been detained at Aberystwyth Police Station.
"We made the arrest just outside Machynlleth and we're hopeful that the individual will assist in locating April who is still missing."
"We're still pursuing all lines of inquiry with the view that April is still alive and will continue to do so until we find her."
The man arrested as part of the investigation is being described as an "important development".
Police said they were "actively looking" for the local man and arrested him on foot just north of Machynlleth. Police are now searching for the vehicle belonging to the 46-year-old.
At an earlier press conference, Bevan said there is nothing to suggest that April struggled when she entered the vehicle.
Police revealed that April was wearing a purple knee-length coat with grey fur around the hood, a white polo shirt and black trousers.
Detectives are working on the theory that April knew the abductor.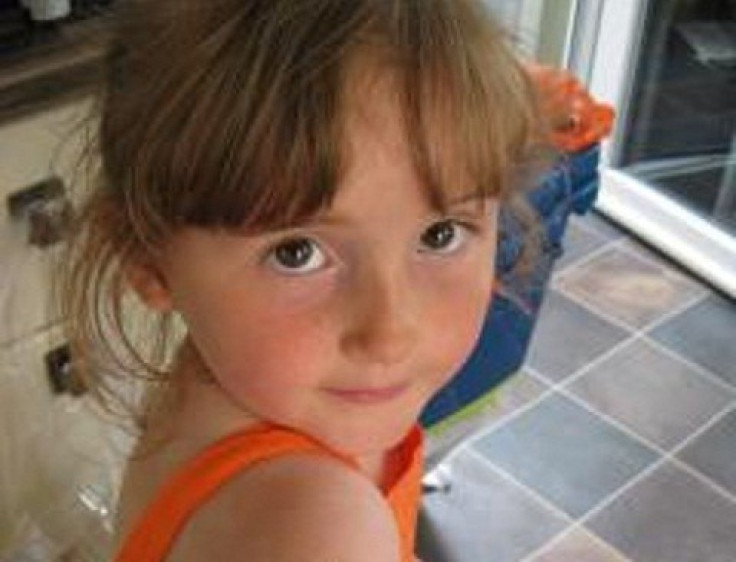 Bevan also praised the "tremendous response" to the police's request for help from the local community, many of whom have taken the day off work to volunteer.
It is reported that at between 200 and 300 residents of the town, which has a population of around 2,000, have taken part in the search. Volunteers have been dispatched in groups of 20 to help search in a coordinated manner, while posters of April have been put up around the town to raise awareness.
Bevan said that the police are involved in a "delicate and lengthy process" to get the best information. Fire service and police dog teams have been mobilised, along with two police helicopters, to comb the area.
Meanwhile police have provided specially-trained family liaison officers to support April's family. The force added: "We would like to remind the media to respect the family's privacy at this traumatic time."
Dyfed Powys Police have asked anyone with information to contact a dedicated hotline on 0300 2000 333.
© Copyright IBTimes 2023. All rights reserved.