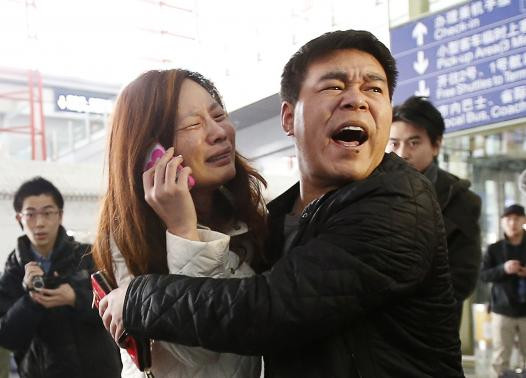 Since the 9/11 attack, Muslims have become global atrocity scapegoats, blamed for all manner of death and misadventure around the world.
As the search for missing Malaysian Airways Flight MH370 continues, once again Muslims have been blamed.
According to former Muslim Brotherhood member Theodore Shoebat, the possible plane crash could be due to Islamic terrorism. Theodore Shoebat is defined by Alternet website as the "far-right writer, son of former extremist-turned-right-wing-lecture-circuit-extraordinaire Walid Shoebat".
Shoebat Jnr said: "The airplane was coming from Malaysia, which is a Muslim country, into China. Malaysian Muslims have a generally collective animosity toward non-Muslim Chinese people. Out of 227 passengers, 152 were from China.
Let us see the conclusion as to who did this evil and wicked act. That this was due to Islamic terrorism, cannot be cancelled out."
UK publication Mirror Online said that the possibility of a terrorist attack by Islamic militants "has to be seriously considered."
Referring to the Uighur minority in China, the Mirror said: "They are Muslim separatist militants and have carried out a number of terrorist attacks in China.
"It is not beyond the bounds of possibility these people could be involved in the latest incident - either Uighurs themselves or other Islamist terrorists seeking to support them."
The claim was supported by the fact that two passengers had boarded with stolen passports.
The passengers were later identified as Iranian Pouria Nour Mohammad Mehrdad and Delavar Syed Mohammed Reza, asylum seekers not affiliated with any terrorist groups.
Media kingpin Rupert Murdoch tweeted a day after the plane went missing: "777crash confirms jihadists turning to make trouble for China. Chance for US to make common cause, befriend China while Russia bullies."