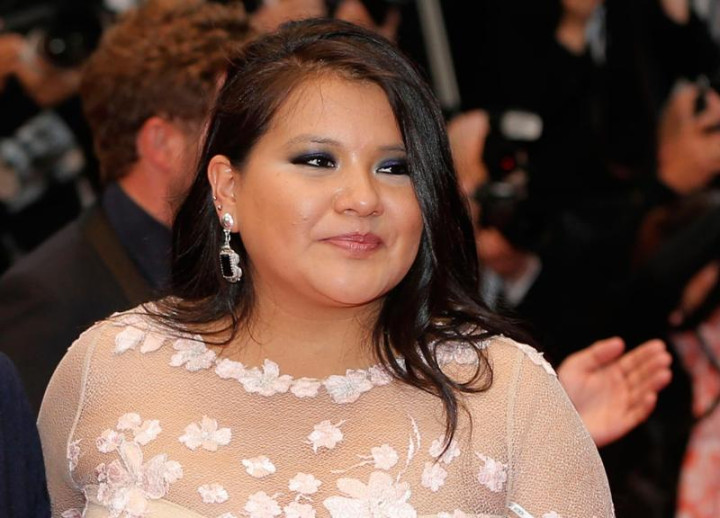 Hollywood actress Misty Upham known for her roles in August: Osage County, Frozen River and Django Unchained has been reported missing.
Officials at the Auburn (Washington, US) Police Department stated that the acclaimed Native American actress was staying at a family member's apartment near Auburn. Her father filed a missing persons report last week on October 6, reports NBC.
According to authorities, "Officers responded to her apartment where she lives with her parents on Sunday for a suicidal call... When our officers got there, she had already packed up some belongings and left the apartment, so the officers were not able to contact or find her."
The actress's father Charles Upham spoke to The Hollywood Reporter on October 10 expressing his fears about his daughter's disappearance.
"She had recently changed her medication, so she was sort of having erratic behavior, Charles Upham told The Hollywood Reporter."She told me and her mom that we didn't have to worry about her any more. ... I thought it sounded suicidal myself, so I called the police. She's always been a suicidal person."
"She used to make [suicide] threats sometimes, but she never went through with it," he added.
However, on October 12, Upham's father released the following statement on Facebook (via ETOnline):
"I would like to clarify circumstances regarding Misty's disappearance. In my opinion the media has spun an inaccurate perspective. So far articles read: Actress stressed over money and career, Father fears suicide.

Police reports suggest the Misty packed her bags and left to on her own. The truth is Misty is not stressed over money or career. Her career is going great. As her father I do not fear she committed suicide. I feel that she has been hurt by accident or someone has put her in harms way. I didn't appreciate the press release from Auburn PD that she simply packed a bag and left. Now they have the general public thinking that Misty just decided to leave home for awhile.

Misty left in a psychodic state of mind with the clothes she had on and her shoulder bag. All if her clothes and other belonging are still here. This is the first time in 32 years we have lost contact with her and she stopped contact with everyone. This raises a serious red flag for me but apparently law enforcement officials disagree. I guess high profile individuals disappear without a trace every day of the week around here. Some of the people that met her or worked with her for a few months are weighing in with their own conclusions and people are accepting it as the gospel. They don't really know her. TMZ called her sister try to get a story and the first thing they ask is "do you think she is dead?, did she commit suicide?" How insensitive can you be at a time like this.

We are heart broken and very frightening that we may never see her again. We are not getting much rest and everyday we have to look at her belonging, the food she cooked still in the fridge, her pets and unanswered social media post just waiting for her to come back and resume where she left off. I invited the media to cover the story for one purpose only, to help get the word out that she is missing and let people know we need help in finding her. We, her family, have limited resources and we tried to start a fund campaign to generate financial help. We are finding out that process of finding a missing person is both costly and time consuming. But some have ridiculed us for using this tragic event for profit so we pulled the online request. If I had the money I would have hired a private investigator, organize a search team and search dogs on the day she disappeared."