Moët & Chandon Celebrates Return of the America's Cup in Newport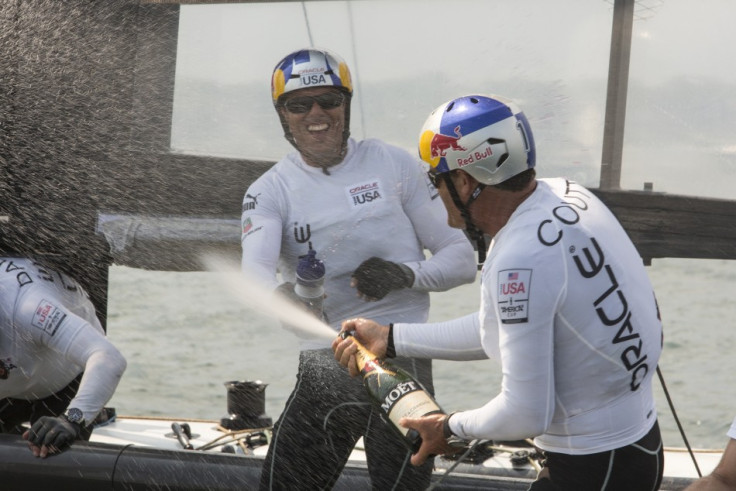 Luxe champagne brand Moët & Chandon has partnered again as the official sponsor of the 34th America's Cup in Newport, the company announced.
Nearly 160 years old, the America's Cup is the oldest trophy in international sport and has evolved as one of the world's leading sporting competitions featuring the best sailors on the world's fastest boats, the wing-sailed AC45 and AC72 catamarans. The 34th America's Cup is on with the Louis Vuitton Cup between 4 July 4 and 1 September, followed by the America's Cup Finals from 7-22 September.
For the current event, Moët & Chandon will be present at all key events and ceremonies during the tournament.
In honour of the return of the America's Cup to Newport for the first time since 1983, Moët & Chandon has brought out six magnums of Grand Vintage 1983 from House's cellars in Epernay, France. It will be used at an exclusive cocktail party at the Breakers Mansion on the last night of the series to toast Newport and its history with this extraordinary event. America's Cup VIPs from owners to skippers as well as Newport officials will join Moët in raising a glass.
"We are thrilled to partner with the America's Cup and kick off this historic leg of the World Series in Newport, R I," stated Ludovic du Plessis, Vice President of Moët & Chandon USA. "Moët has been a partner of the America's Cup for nearly 25 years as is a perfect reflection of Moët & Chandon's own spirit of success. Celebrating with our Grand Vintage Collection 1983 champagne is the perfect way to toast this iconic event and its momentous return to Newport."
Victorious athletes will be presented with a celebratory bottle of the House's iconic champagne in Newport and the winning skippers will have the honour of popping the cork of his own "grand prize".
The House will also offer private jaunts on the 12 Meter America II. A living piece of America's Cup history, the sailing vessel campaigned in Freemantle, Australia, for the Cup in 1987 with sailing great John Kolius at the helm.
© Copyright IBTimes 2023. All rights reserved.