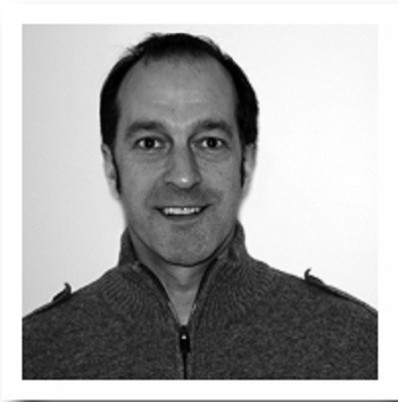 Mobile is a massive opportunity for all kinds of businesses and brands. Already, more than one billion smartphones are in use across the world. Global internet traffic from tablets is rising fast too; it surpassed traffic from smartphones for the first time in February 2013. For any business that failed to at first deliver a polished customer experience online, Mobile looks set to deliver a rare second chance.
Faced with this huge mobile opportunity, how are businesses doing?
Most businesses understand that they must make changes if they're to extend their reach into customers' increasingly mobile lives. Customers expect to be able to enjoy business' websites and apps on the move. They want fast loading times and thoughtful responsive design.
Just look at Yahoo's acquisition of mobile news app Summly this week. As well as acquiring a lauded mobile app well suited to the demands of the mobile generation, Yahoo now has a young, innovative British figurehead for its repositioning as a mobile-first company.
But despite recognising the opportunity, many businesses are still failing to map a strategy for their entry into mobile. As a result, they risk falling behind in the race to win the hearts and minds of the mobile billions. According to our recent survey of mobile marketers, only 25 percent of mainstream organisations intending to add mobile offerings have clearly defined their mobile strategy, and less than half have thought beyond the calendar year.
When asked why their companies were initiating mobile projects, marketers too often cited ill-defined goals such as increasing brand loyalty and needing to stay competitive. But by addressing mobile with ad hoc development in a rush to get onto the platform, businesses are making mistakes that are sure to cost them -- in app or website re-development, lost revenues -- or worse -- unsatisfied customers.
Interestingly, businesses seem to be well aware of their own failings when it comes to moving to mobile. A majority (56 percent) of the marketers we surveyed gave only average or below average ratings to their own mobile sites. Coming as they do from the marketers themselves, these poor results serve as an important reminder for any businesses with mobile ambition: Do it but do it well.
Just a few weeks ago even Bill Gates tellingly revealed that he thinks Microsoft mishandled its early mobile strategy - a big factor in the company's poor performance since 2000. There's no such thing as too big to fail, or too small to succeed.
So how can businesses make the most of the huge mobile audience?
Although time is of the essence, businesses shouldn't rush into creating apps or optimised websites (websites ready for mobile devices as well as desktop browsing) without thinking through a complete strategy from customer needs to business goals. Taking more time, and devoting more resource in the planning stages, can really pay off.
Specifically, you should take each of the following five steps:
1) Research your opportunity. Investigate similar businesses' offerings or conduct research with a focus group. This can help you find out what your customers and prospects want, refine your ideas and stay realistic.
2) Plan strategically. This is essential for a successful mobile product, be it an ecommerce platform, intranet, optimised website, or app. Know who it's for, why and how they'll use it. Define your goals and timeframe, and hire the right people to execute.
3) Test your product at every stage. Put the customer first and always consider their experience of your brand; if your mobile product isn't up to scratch, neither you nor your customer wins. Conduct rigorous testing of functionality; users on the move expect efficiency, and good design.
4) Integrate an analytics platform that will show you how your mobile strategy performs. Using analytics tools you can monitor everything from app downloads and user demographics to user interactions and average ecommerce spend. This data will help evaluate your mobile offering and inform future business decisions.
5) Consider the customer experience on mobile devices and responsive design. Mobile is now an important customer touchpoint and the experience should match expectations.
Finally, if you're looking for some inspiration to get you going, check out some of the companies making the most of mobile: the BBC, Daily Show, Hailo, Natwest, National Rail, Evernote are all maximising this medium.