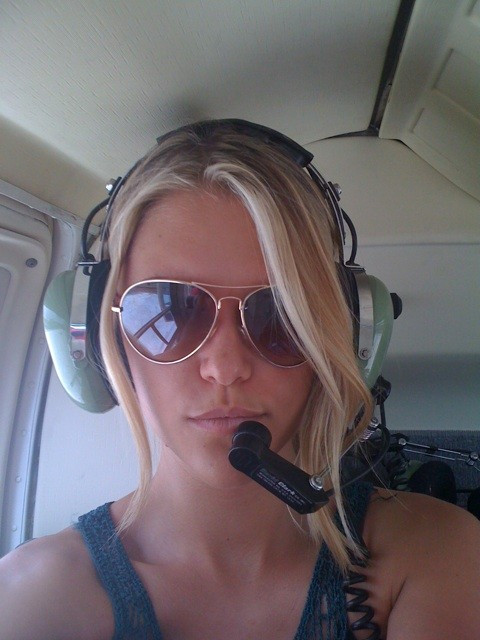 Model and fashion blogger Lauren Scruggs has spoken her first words after a horrific plane propeller accident left her with wounds to her head and shoulder and caused her to lose her hand.
Scruggs, who worked as a stylist on US show Gossip Girl, suffered severe injuries to her face and her hand after she accidentally walked into a spinning airplane propeller on Saturday evening.
According to a the Caring Bridge weblog set up in her honour, the 23-year-old is now awake and coming to terms with the full extent of her life-changing injuries.
A spokeswoman for the website wrote: "To the doctors and her family's delight, Lauren said a few words this afternoon. When they asked her what her name is, she replied, "Lauren." What a blessing! Thank you Jesus.
"As Lauren begins to wake up, she is learning the extent of her injuries."
Her family were also given another ray of hope when her sisters Cheryl and Brittany also told her that they loved her, and she replied by saying: "I love you."
Lauren was injured as she climbed out of the two-seater plane at Aero County Airport in McKinney, Texas after returning from a flight to watch Christmas lights across the state.
The propeller blades sliced the left side of her face and shoulder and severed her left hand,almost killing her.
Surgeons at the Parkland hospital were forced to perform multiple surgeries to reconstruct her face and shoulder and amputate her hand after the tragic accident.
She is now in a stable condition but the extent of her brain injury is unknown. Her family is currently and a vigil around her bedside while she recovers.
Reports suggest that the pilot left the engine running at idle while she exited the plane to switch places with another passenger.