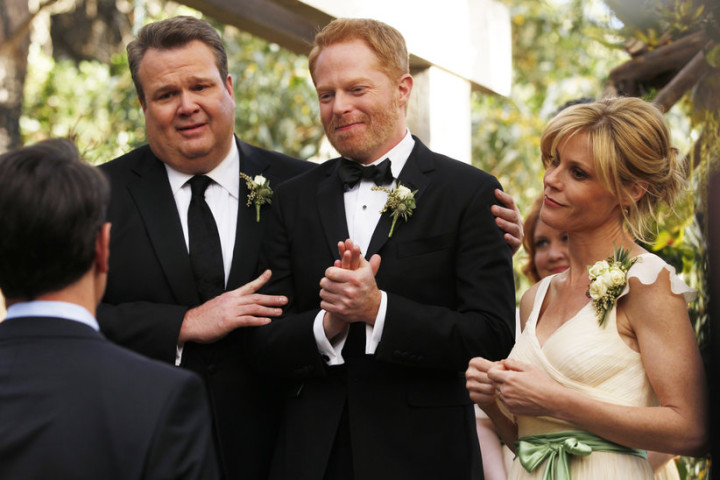 The five-time Emmy winning hit comedy show Modern Family will be back for its sixth season on September 24.
Modern Family Season 5 ended with Mitchell Pritchett (Jesse Tyler Ferguson) and Cameron Tucker (Eric Stonestreet) finally saying "I do" after a near disastrous marriage. Season 6 will find the newlyweds on a honeymoon and there is trouble in paradise for the couple.
The title of the premiere episode 'The Long Honeymoon' suggests that the honeymoon in Mexico is not going according to plans.
Mitch and Cam will still face plenty of marital obstacles, including Cam's new gig as varsity football coach which will create differences between them. Showrunner Christopher Lloyd told TVLine. "It's a bit of a Friday Night Lights situation where the community thinks Cam is the second coming of football coaches, and Cam starts to crack under the pressure."
In Season 6, Claire becomes the heir apparent to Jay's business and the Dunphy family accompanies Alex on a college visit.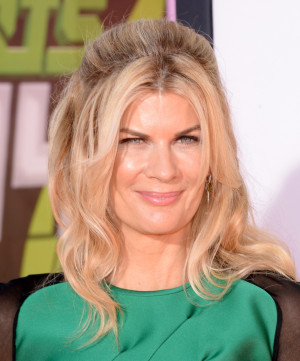 Veteran actor Steve Zahn who has acted in shows like Mind Games will be joining the cast of the ABC sitcom. He will appear in a recurring role as Ronnie, the head of the family who has just moved in next door to the Dunphys. Steve Zahn and Andrea Anders will play horrible new neighbours in the show.
According to TV line, Kristen Johnston will make a guest appearance in an upcoming episode of Modern Family.
The two-time Emmy winner has landed a role as Mitchell's law firm colleague.
Mitchell Pritchett's newlywed Cameron Tucker will invite Johnston's character "to spend the night, because she is going through a tough time...but he has no idea the extent to which she is unraveling emotionally."
Also, Manny will have his first real-life girlfriend this season and Gloria (Sofía Vergara) isn't going to take it well.
No official teaser has been released yet.