Modi UK visit: Who are the groups protesting against Narendra Modi and what do they want?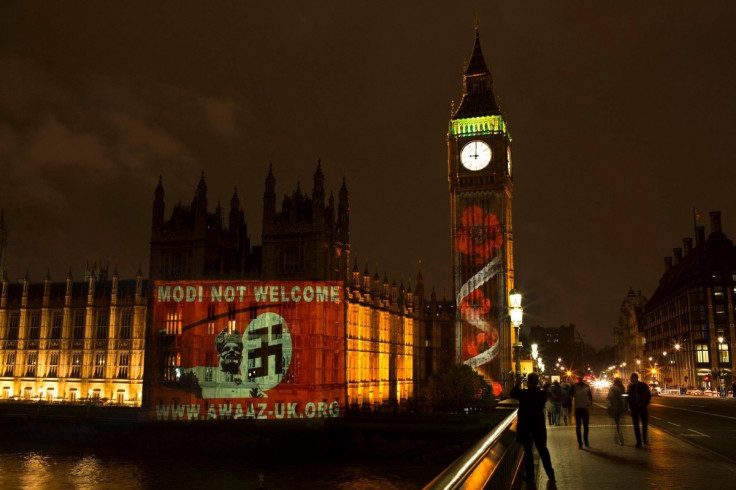 Narendra Modi has achieved a rock'n'roll milestone by selling out Wembley Arena with 60,000 of his fans in London this week but the Indian president's visit has not been without controversy. Dozens of groups plan to protest his meeting with Prime Minister David Cameron, arguing that far from being a progressive force in India, Modi is an authoritarian and divisive figure with a chequered and bloody history in Indian politics.
One of the major concerns of the Indian prime minister's critics is his leadership of the state of Gujarat over a decade ago when a pogrom by Hindu nationalists saw as many as 1,000 killed, mostly Indian Muslims. Modi was accused of condoning the violence and was banned from Britain, the European Union and the US for 10 years as a result. In 2012, the year that the ban expired, India's Supreme Court cleared him of involvement in the massacre.
Modi's critics do not hold much stock in that decision and point out he has never expressed any remorse for it. Although he has escaped censure for the riots, one of his closest aides, Maya Kodnani, was jailed for 28 years for her role in what took place in Gujarat. His links to the Gujarat riots have long dogged his political career as has his association with radical right-wing Hindu nationalist organisation Rashtriya Swayamsevak Sangh (RSS).
The story goes that he first encountered the right-wing party – which is close to Modi's Bharatiya Janata Party (BJP) – as an eight-year-old and rose to be a local organiser. The RSS has openly called for India to become a Hindu nation, leading to discrimination and violence against Muslims and Christians in the country. It is a strong political force in Gujarat and has helped bolster Modi in the state – but raised eyebrows on a national level.
The divisiveness of Modi's pro-Hindu politics has been highlighted by a spate of violence in India, including lynchings of Muslims rumoured to have eaten beef – cows are holy to Hindus – and often spurred on by social media. The BJP, Modi's Hindu nationalist party, has pushed to strengthen laws banning beef in a number of states, causing uproar among other religious groups in India. But the prime minister has been widely criticised for remaining largely silent on the attacks.
There has also been criticism for academics and intellectuals in India about the authoritarian side of Modi's rule. In October, 40 prominent Indian writers returned top national awards in protest over a "climate of intolerance" in India, while 40 British MPs signed an Early Day Motion calling on Cameron to address human rights issues in India with Modi. Labour leader Jeremy Corbyn is among those to sign the motion.
Writing in the Guardian ahead of the trip, a coalition of academics also pointed to a rise in attacks on women and minorities, and intolerance and intimidation. They also raise the fact that a number of Modi's cabinet members have criminal cases pending against them, including on rape charges.
"Modi's roots and leadership positions in the Rashtriya Swayamsevak Sangh, a belligerent right-wing paramilitary organisation, are well established. The RSS is known for both its misogynist and anti-minority views, and its core Hindu-rule ideology has been publicly endorsed by Modi. Politicians with RSS backgrounds dominate his cabinet," they argued.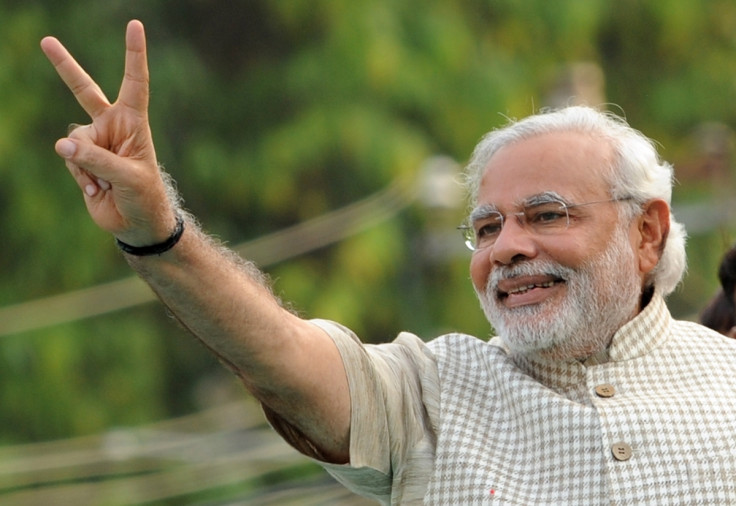 A number of cases have highlighted the issue, including the travel ban on Greenpeace activist Priya Pillai, who was prevented from leaving India in March to address British MPs about her work on the effect of a new coal mine on tribal people and wildlife in the country. It followed India's ban on its local branch of Greenpeace from receiving foreign funding, following claims the organisation was damaging India's economy.
There have also been high-profile cases of censorship, including the banning of India's Daughter, a documentary about the gang rape on a New Delhi bus of a young student who later died of her injuries. The British director of the film, Leslee Udwin, told the Telegraph on 9 November that she hoped protesters turned out in force to persuade Modi to lift the ban on the film. "I would love to see hundreds, if not thousands, of protesters, holding placards calling for him to lift the shameful ban on the film, and lift the shame off India," she said.
On 8 November, a leading protest movement projected the words "Modi not welcome" on to the side of the Houses of Parliament to protest the visit. The Awaaz Network projected Modi wielding a sword in front of a Hindu "Om" sign that is gradually turning into a Nazi swastika.
"[Narendra Modi] wants to sell the idea of a 'Digital India', a 'clean India' and a developed and self-sufficient India," a spokesperson for the Awaaz Network told IBTimes UK. "The reality is the unleashing of a violence authoritarian agenda that seeks to undermine India's democratic and secular fabric."
A number of different organisations have joined the Awaaz Network to support the campaign against the Indian prime minister, including South Asia Solidarity Group, Sikh Federation UK, Southall Black Sisters, Dalit Solidarity Network UK, Indian Muslim Federation, Indian Workers Association, Muslim Parliament, and Voice of Dalit International. On 7 November, Nobel laureate Amartya Sen also urged the UK to question Modi during his visit.
Modi is by no means the first controversial leader to have met with Cameron in 2015 – he is not even the first in recent weeks. Cameron welcomed Chinese president Xi Jinping to London in October amid protests over human rights abuses in China. The anti-Modi protests may gain some traction during the Indian prime minister's visit but 60,000 screaming fans at Wembley Stadium is likely to be the bigger story.
© Copyright IBTimes 2023. All rights reserved.