India's prime minister Narendra Modi will visit the UK this week for the first time in nearly a decade, in a trip that is expected to yield billions in investment and trade deals. Ahead of his visit, we look at 10 facts about the man leading 1.2 billion people:
1. Narendra Modi is India's 15<sup>th prime minister. He secured the largest mandate any Indian prime minister has won since 1984 in the country's mammoth general election in April.
2. Modi is the leader of the right-wing Bharatiya Janata Party (BJP).
3. Modi holds a cult of personality status in India, which is just under 80% Hindu. He is criticised by some minority groups and the left-wing media for his conservative values, with some saying the BJP has bred a culture of intolerance towards minorities.
4. He was entered into an arranged marriage as a teenager to Jashodaben Chimanlal. When he filed his nomination for prime minister, he was forced to acknowledge the marriage after nearly five decades of claiming to be single.
5. Modi was born on 17 September 1950 in Vadnagar, Gujarat, making him the country's first prime minister born in independent India.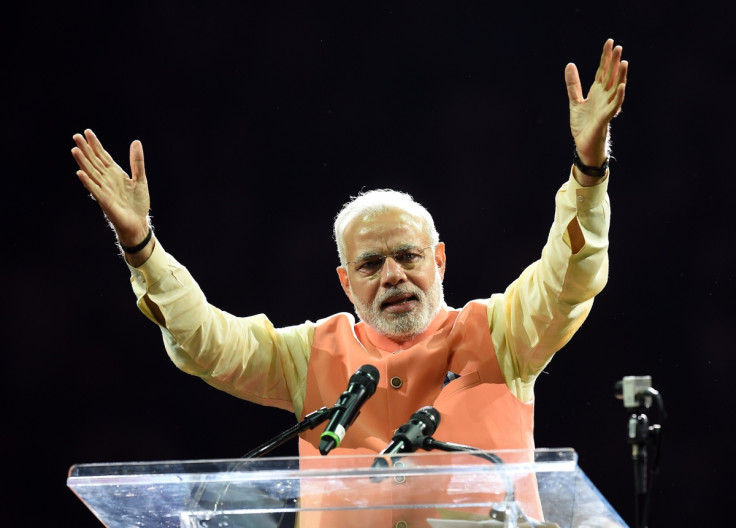 6. Modi was only granted a visa to visit the United States when he was elected leader, as the US government denied one for nine years for his failure to stop communal riots that killed more than 1,000 people – the majority of them were Muslims – when he was chief leader of the state of Gujarat.
7. The prime minister's stance on women's rights is unclear. In his first Independence Day address, he said India's women should be valued more and denounced the ongoing rape crisis. He has championed programmes to boost education programmes for girls and has talked about greater women's participation in the work force, but there are few women in Modi's top team. The prime minister and his party have also been criticised for making sexist remarks during public speeches.
8. Modi has remained silent on LGBT rights. The BJP is the only major party to support the Indian Supreme Court's decision of recriminalising homosexuality.
9. He is the most-followed Asian leader on Twitter and is constantly tweeting and checking his Facebook account.
10. Modi was formerly a member of the Rashtriya Swayamsevak Sangh (RSS), a far-right Hindu nationalist NGO.