Islamist militants blasted their way into a popular hotel in the Somali capital Mogadishu on 27 March 2015, killing at least seven people and trapping government officials inside, police and witnesses said. The attack started when a suicide bomber detonated his explosives-laden car at the gate of the hotel.
Somali special forces broke through the compound wall and exchanged gunfire with fighters holed up in the main building of the Maka al-Mukaram hotel.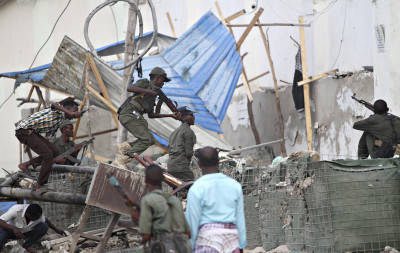 "The hotel is now fully under the control of the militants," Major Ismail Olow, a Mogadishu police officer at the scene, told Reuters. "Al-Shabaab fighters are on the top of the building and inside the hotel. It is not easy for us to go in."
Captain Mohamed Hussein said he had counted at least nine bodies at the scene of the attack, and the death toll is likely to rise.
The al-Qaeda-linked al-Shabaab issued a statement taking responsibility for the blitz. "We are behind the Hotel Maka al-Mukaram attack, and fighting is still going on inside," the group's military spokesman Sheikh Abdiasis Abu Musab told Reuters.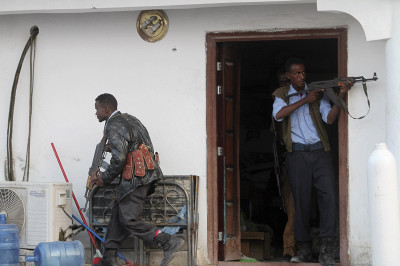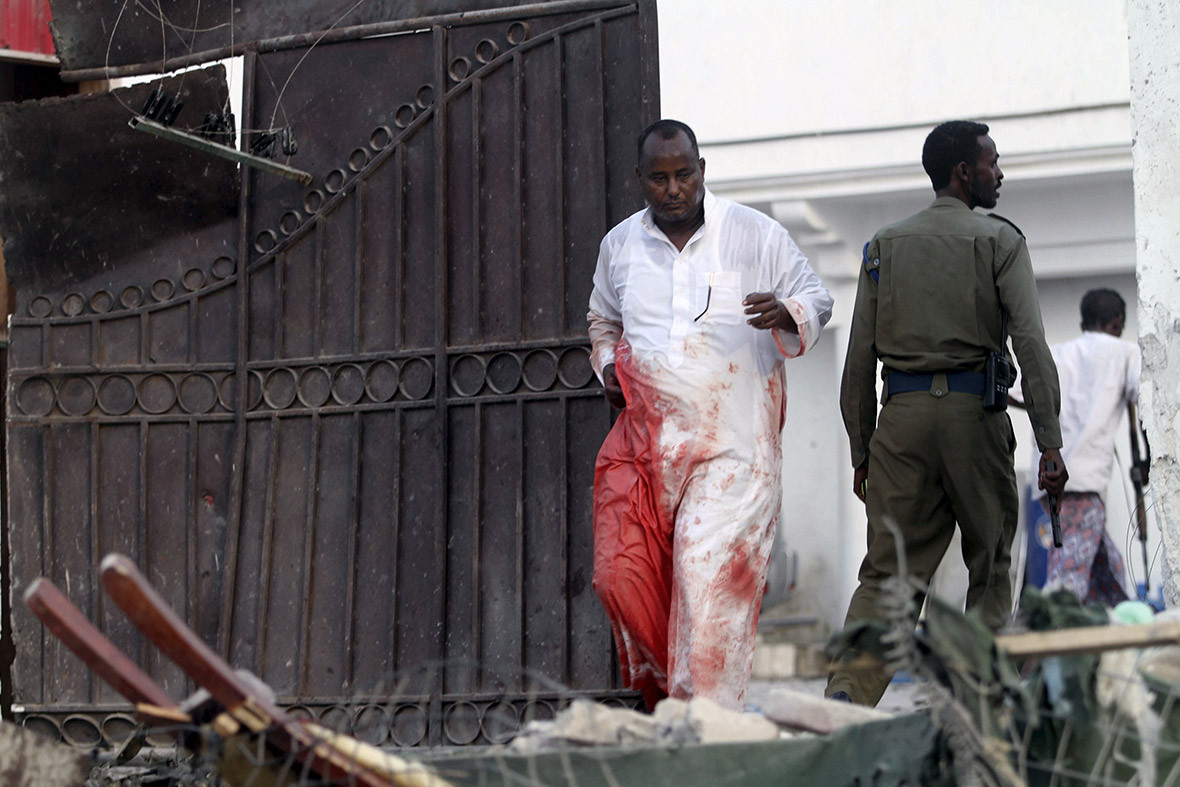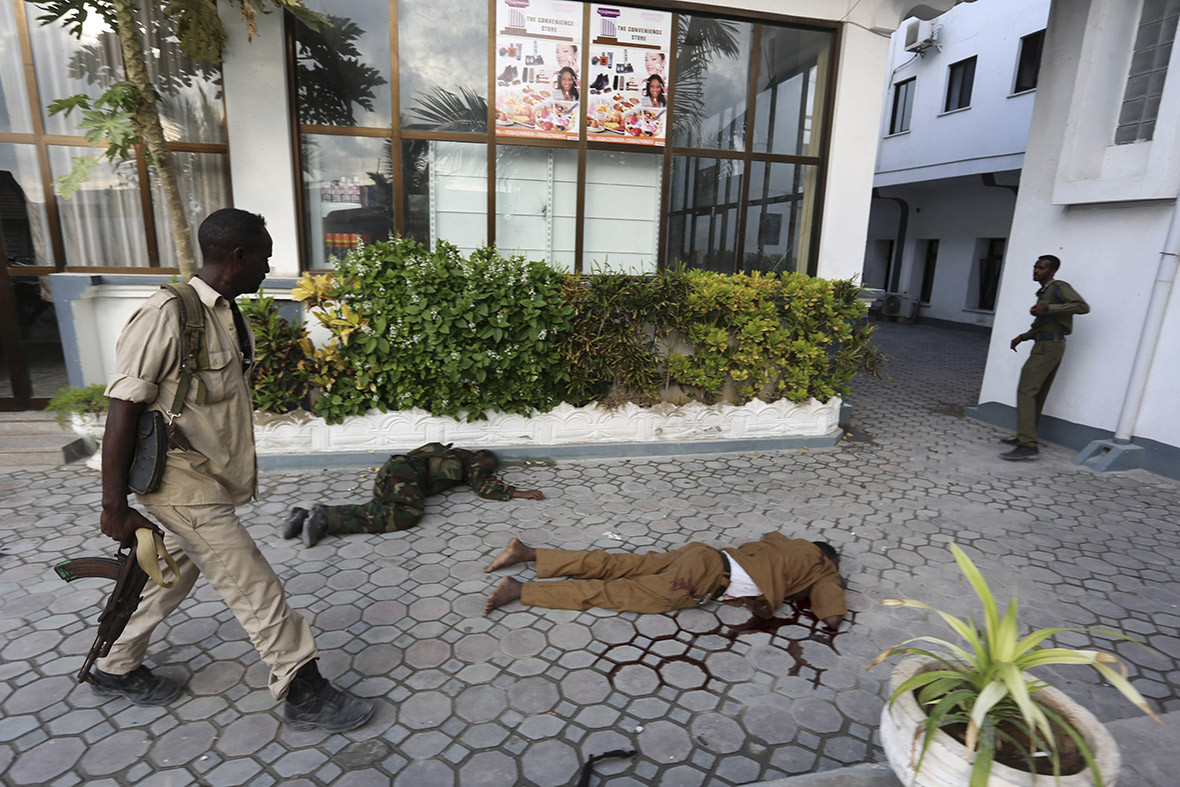 Al-Shabaab was pushed out of the capital by African peacekeeping forces in 2011, but have waged a series of gun and grenade attacks, looking to overthrow the government and impose its strict version of Sharia law on the country.