Wigan Athletic midfielder Mohamed Diame says the sacking of Kenny Dalglish at Liverpool has resulted in a move to Anfield breaking down.
Diame is out of contract this summer, and is available on a free transfer after assisting in Wigan's survival bid in the Premier League.
The 24-year-old has been allowed to depart training with the Senegal national team to begin talks with a number of clubs, however Diame has revealed a move to Liverpool is off.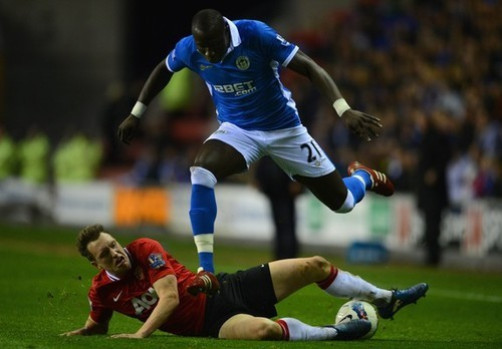 "I met before Kenny Dalglish and we talked about next season, but God decided to finish this situation," Diame told Sky Sports News.
"It is true I was very sad in my head as I was thinking to go there, but that is OK as I think I have got other opportunities to go to another club.
"I am free and not everybody is free in this moment like a midfield player like me and that is why I have got a lot of clubs interested in me," added Diame.
"I have to be composed and make a good decision for my future.
"I have got some offers from Spain, from France, from Turkey, but I really want to stay in the Premier League."
Diame played a pivotal role in Wigan's survival in the Premier League, but with Victor Moses and manager Roberto Martinez both looking to leave the club, the Senegal international has chosen the opportune moment to leave the DW Stadium.
Despite Diame's dominating frame, with Liverpool brimmed with midfield players, the news comes as a surprise that the player was close to a switch to Merseyside.
The club will welcome back Brazilian midfielder Lucas, who missed most of the season with injury, while Steven Gerrard's intermittent appearances last term means he's due a run in the team.
Dalglish was sacked two weeks ago for a combination of poor transfer dealings and a disappointing league campaign, which resulted in Liverpool missing out on Champions League qualification for a third year in succession.
The Reds are yet to appoint a successor to the Scot, however have opened talks with Wigan boss Martinez.