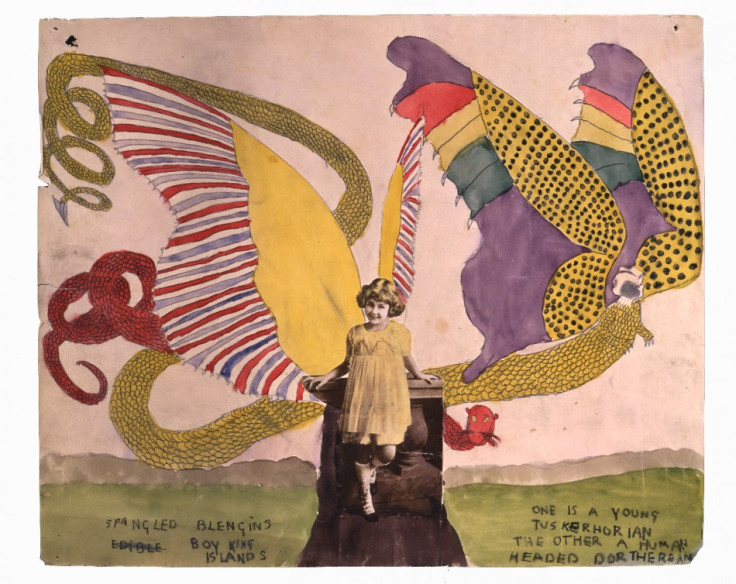 Thirteen artworks by American artist Henry Darger have been acquired by the Museum of Modern Art, marking a historic acquisition by the museum.
The double-sided drawings are some of the last remaining vital artworks by Darger that were until this date held by his estate.
Darger is one of the best-known American self-taught artists of the 20th century. His works are regarded as one of the most celebrated examples of outsider art. Although he was unrecognised as an artist during his lifetime, his creations have been a source of inspiration for several generations of contemporary artists.
According to the MoMA, the drawings are a gift from the estate of the artist in honour of Klaus Biesenbach, director of MoMA PS1 and chief curator at large at MoMA, who has organised exhibitions and produced publications of Darger's work. The gift represents the largest acquisition by MoMA of work by a self-taught artist.
Darger particularly became famous for his posthumously discovered fantasy manuscript called "The Story of the Vivian Girls." His wandering narrative, in which a band of seven heroic girls, the Vivian Girls, battle to save children who are enslaved and mercilessly abused by the adult Glandelinians, is illustrated by hundreds of beautifully-rendered watercolors, many large in size and double-sided.
Although self-taught, Darger's working methods were deliberate, and sometimes the result of relatively sophisticated methods of appropriation. The artist attached sheet after sheet of paper to expand his compositions, and he often had popular images from comics, magazines and other source material photographically manipulated at his local drugstore, transferring his specified results to his drawings.
The current group of artworks are primarily comprised of examples of his large-scale watercolors, although it includes unique smaller collages depicting a fantastical winged-creature that illustrates his practice of clipping images from popular sources.
"This group of drawings, together with two major works in MoMA's collection, will allow a full reading of Darger's major themes and influences, as well as his working techniques," Connie Butler, the Robert Lehman Foundation Chief Curator of Drawings at MoMA, said.
"Given the relationship of his work to that of many younger artists represented in the drawings collection, and MoMA's history of selectively collecting works by self-taught artists, this trove of Darger drawings is a historic addition," Butler added.