Mont Blanc Officials Lambast 'Stupidity World Record' of US Father's Reckless Climb With Children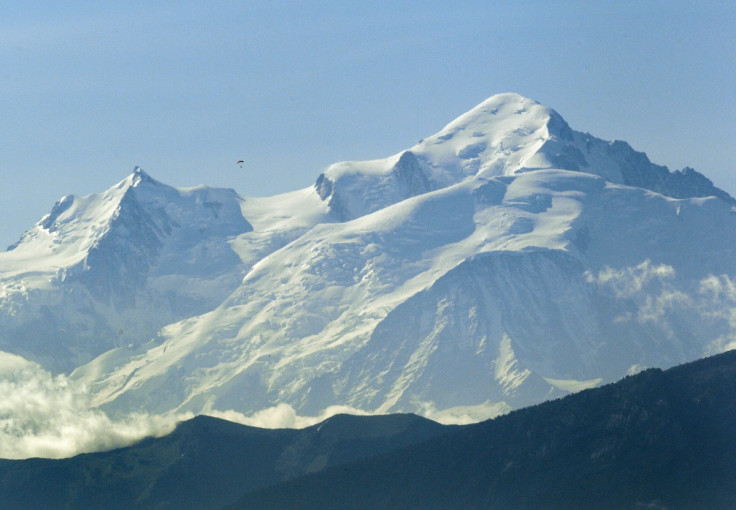 A French mayor has vowed to take legal action against a US father who got his two children almost buried by an avalanche, while attempting to set a world record climbing Mont Blanc.
Paul Sweeney rose to a brief and dubious fame earlier this month, as a video of him, his daughter, Shannon, 11, and his son Paul Junior, nine, ascending a snowy section of Europe's highest mountain nicknamed "the corridor of death" was featured on ABC's breakfast show, Good Morning America.
The video shot by the adventure-seeker, featured his roped kids being tripped over by a mass of snow and swept a few meters downhill. They were rescued by other mountaineers in the area and survived.
"I was pretty scared," Paul Junior told the American broadcaster. "It came really fast."
Sweeney and his children had set off for the Alpine peak to break the world record for the youngest climbers to ascend Mont Blanc's 15,000ft peak.
However, the idea didn't go down well with local authorities.
Jean-Marc Peillex, the mayor of the municipality including the mountain, Saint-Gervais, accused the US father of putting his children in danger through his reckless and selfish behaviour.
Peillex said he would file a criminal complaint against Sweeney for endangering the lives of others.
"If he were French he would also deserve [to have] his children taken away from him," Peillex told Le Figaro.
"Climbing the Mont Blanc is a matter for serious mountaineers. It isn't a trek or a playground to get a mention in the Guinness World Records."
Denis Crabières, the president of the national mountain guides' union added it was the "world record for stupidity" that Sweeney was probably after.
The mayor admitted his legal action was not likely to produce any result, as the family had already gone back to the US.
However, he hoped it would serve to keep the self-confessed "adrenalin junkie" away from the mountain.
Both local officials emphasised that Mont Blanc is a dangerous mountain.
Their comments came after two Irish climbers were killed in an accident there at the weekend, after they fell 200m in the Dent du Geant.
© Copyright IBTimes 2023. All rights reserved.