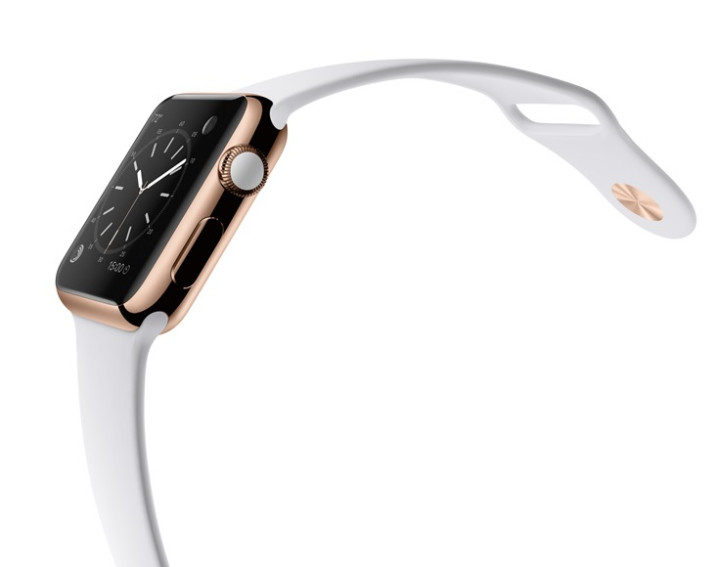 The Apple Watch will be sold at three price tiers of $350, $500 and between $4,000 and $5,000 when it goes on sale next year, a report claims. That's £220, £315, and between £2,500 and £3,100 in sterling, before taxes.
French website iGen.fr (Google Translate link), which has provided accurate Apple rumours in the past, states that the midrange steel Apple Watch will cost around $500, while the premium Edition model could set Apple fans back between $4,000 and $5,000, putting it alongside traditional luxury watches from the likes of Tag and Omega.
Such high prices for the gold version will see Apple distance itself dramatically from all other smartwatch manufacturers, who have been reluctant to venture much beyond the $200 to $300 mark, with the LG G Watch R currently the most expensive at $299.
The website claims Apple will start selling the Watch in time for Valentine's Day, 14 February, but this is at odds with a leaked memo from the company's head of retail, Angela Ahrendts, which stated a "spring" release date. It was previously estimated that the Apple Watch could cost as much as $10,000, while at the gadget's launch Apple said it would start from $349.
There has been no word yet on UK prices, but we shouldn't expect to see the watch selling for less than £300 once it lands on our shores.
Such high prices tally with Apple's marketing efforts for the Watch so far, which appeared in a large window display at the high-end French retailer Colette during Paris fashion week.
A software development kit (SDK) for the Apple Watch will be released to developers this month to let them get to grips with the watch's unique operating system and create apps ahead of its 2015 release date.