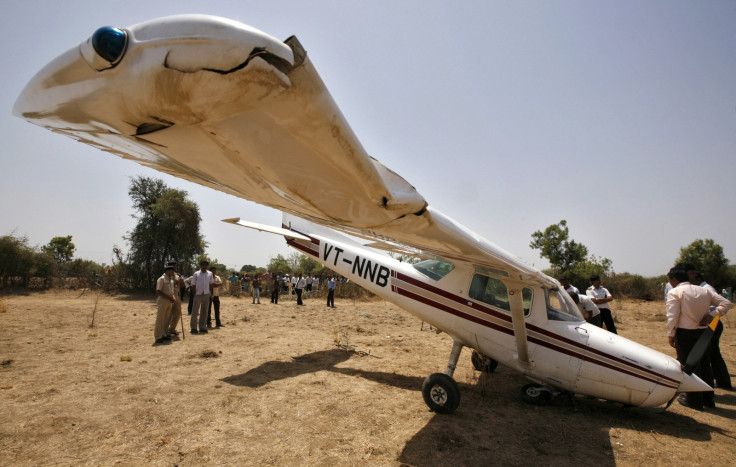 One pilot was killed and another critically injured after two Cessna 152 airplanes collided mid-air over a shopping centre in Canada's Quebec province on Friday (17 March). The centre was shut following the incident and will remain closed on Saturday.
One of the two airplanes reportedly fell into the parking lot of Promenades Saint-Bruno shopping centre in Montreal and the other plane crashed on the roof of the building.
Police said that the incident took place shortly before 1pm local time (5pm GMT) and the solo pilots, aged 21 and 23, were the only occupants. The 21-year-old died in the incident. Police also said that an investigation has been launched to ascertain the cause of the crash as weather conditions were clear during the time of the accident.
CBC News wrote that the Canada Transportation Safety Board confirmed the two planes belonged to Cargair – a flight and pilot training school based in nearby Saint-Hubert. The company later issued a statement saying they were cooperating with the investigators.
One eyewitness, Carol Pelchat, told the news channel that she heard two planes overhead when she came out of the shopping mall.
"I looked up and one of them was making a strange sound. I saw them hit and a wing came off one of the planes, which started to spiral, and the other plane crashed. It all happened so fast," she said.
Another witnesses, Patricia Bon, said that she heard "a loud boom" and then saw a plane "that was completely crushed".
Police were talking to witnesses about the incident and had reportedly cordoned off the area.