A cargo jet belonging to ACT Airlines crashed near Kyrgyzstan's Manas airport on 16 January. According to the preliminary report, 16 people were killed but the First Deputy Prime Minister Muhammetkaly Abulgaziyev announced that the death toll had risen to 32.
Rescue workers have recovered the bodies of at least 28 locals who lived in the area of the crash, including those of six children. Four of the Boeing 747 jet's crew members including the pilot were also killed in the crash.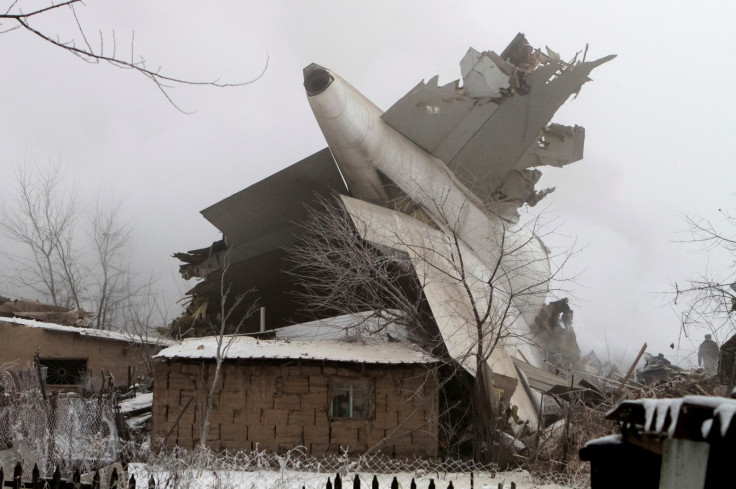 The Emergencies Ministry informed that the crash took place in Bishkek's basic housing community.
The incident led to a fire breaking out in the locality. "After the crash, two houses in the community caught fire. The fire-fighting effort is underway," the ministry said.
Eight people including two children were injured and have been taken to the nearest hospital.
Manas airport was closed following the crash and access roads in the area were blocked. The jet was on a flight from Hong Kong to Istanbul and was expected to refuel in Manas, but did not make it to the runway.
Head of the Crisis Center of MES KR Mohamed Swar said the cause of the crash was "difficult weather conditions" caused by the thick fog.
(This article has been updated to reflect that it was an ACT Airlines and not a Turkish Airlines jet which crashed.)