A Turkish cargo plane crashed into a village near Kyrgyzstan's Manas airport, killing at least 37 people. The Boeing 747 crashed as it tried to land in dense fog just outside the airport, south of the capital Bishkek, killing people in the residential area adjacent to the airport as well as those on the plane. The presidential press office said rescue teams had recovered parts of nine bodies. Fifteen people including six children have been hospitalised.
Photos show the plane's nose stuck inside a house, a plane wheel inside a damaged home and large chunks of debris scattered around the crash site.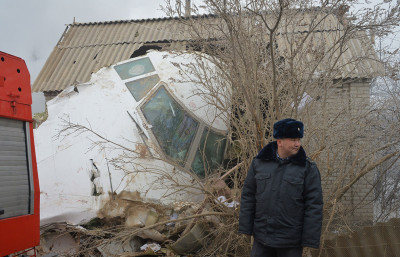 According to the airport administration, the plane was supposed to make a stopover at Manas on its way from Hong Kong to Istanbul. It crashed when trying to land in poor visibility at 7:31 a.m. (0131 GMT). "Nobody understood what was going on because there was a fog, the weather was not good," local resident Andrei Andreev, told Reuters. The plane ploughed for a few hundred metres through the village, shattering into pieces and damaging some 15 buildings.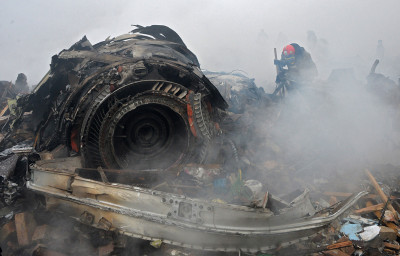 Kyrgyz officials initially identified the Boeing 747-400 as belonging to Turkish Airlines but Turkish cargo operator ACT Airlines said the jet was theirs. "Our TC-MCL signed plane, flying on 16 January from Hong Kong to Bishkek, crashed on landing at Bishkek at the end of the runway for an unknown reason," ACT Airlines said in an emailed statement.