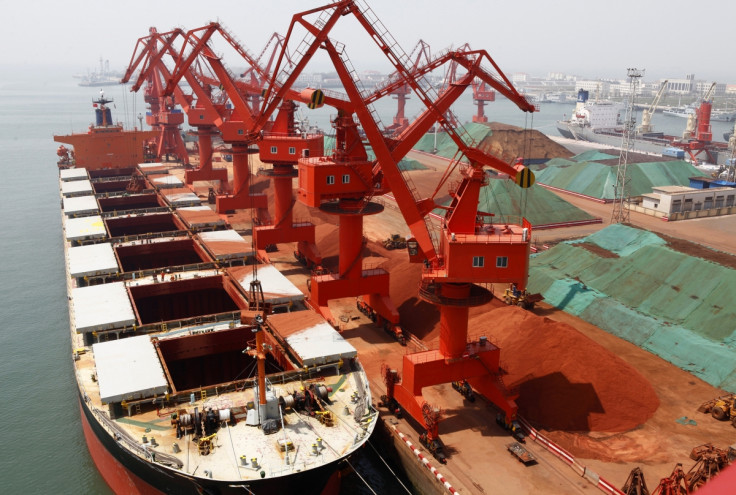 Moody's Investors Service has cut the outlook for the global base metal industry to negative from stable in view of the sharp slowdown in China and Europe as well as a sharp slide in copper prices.
China consumes more than 40% of the world's base metals which means that significant demand erosion from the world's second largest economy is bound to weaken the outlook.
Copper futures traded 1.4% down on the day and 2.8% so far in the week at 6:30 GMT.
Europe is also reeling under recession and deflation risks of late, increasing downside risks to the global demand picture for metals.
"Slowing growth in China's GDP, continued weakness in Europe and falling copper prices have all contributed to our revised outlook," said Carol Cowan, a Moody's Senior Vice President.
The slowing pace of economic growth in China does not bode well for the industry, Moody's noted.
HSBC's Purchasing Managers' Index (PMI) for China registered 49.6 in December, down from 50 in November. The flash estimate for January showed a slight increase to 49.8 but still remained below the 50-mark.
Europe's economic troubles are also weighing on the sector, even though the Markit Eurozone manufacturing PMI of 50.6 in December improved slightly from 50.1 in November, the rating agecy noted.
"Although the US economy is strong and consumption of base metals remains robust, it's not enough to counter weakening global trends," Cowan said.
The US December 2014 PMI was 55.5, down from the 58.7 in November.
The International Monetary Fund lowered its forecast for global growth in 2015 to 3.5% in this month's estimates from 3.8% forecast in the October estimate.
The IMF also extended the lower growth rate forecast into 2016; this is another factor that does not bode well for base metal consumption growth, which is closely tied to industrial production and GDP globally, the rating agency noted.