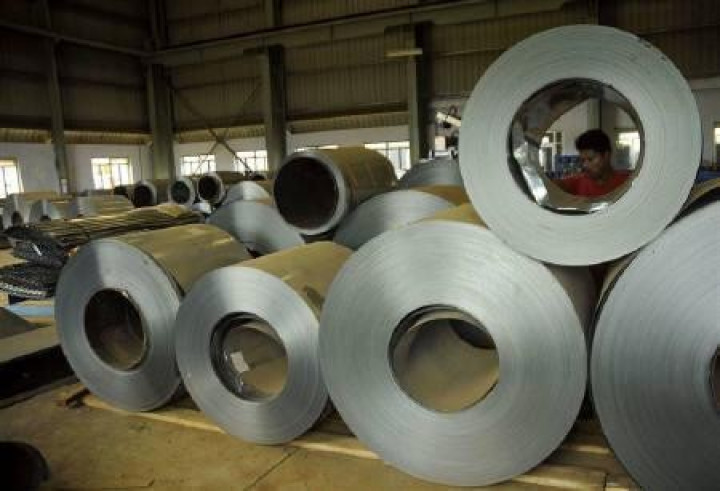 Moody's Investors Service has revised its outlook for the Asian steel industry to stable from negative, but warned that the outlook will return to negative if manufacturing in China declines.
The improved outlook mainly reflects expectation that the profitability of Asian steel manufacturers will increase moderately year-on-year in the next 12 months, Moody's said in a statement.
Jiming Zou, a Moody's assistant vice- president and analyst, emphasised the importance of the performance of the industry in China.
"The improvement will be mainly driven by faster demand growth than net capacity increases in China, which will result in higher utilization rates. China is the key driver for the Asian steel industry, because the country accounts for a large proportion of steel production and consumption in the region".
Moody's expects steel demand growth in China to slow to about 3% during the next 12 months from about 9% in 2013 because GDP growth, fixed-asset investment and housing construction will slow.
However, this level of demand growth will still outpace projected net capacity growth, which will be largely flat.
The low level of net capacity additions will be due to the slower pace of new capacity
additions and the acceleration of the removal of inefficient capacity by the Chinese government.
"A return to a negative outlook would be triggered if manufacturing activity in China declines and if Moody's estimates that the EBITDA per tonne for major steelmakers will fall by 15%," the rating agency said.
Moody's expects the benefit from lower input cost of iron ore and coking coal to decline over the next few months, as pressure on steel prices increases, while the lower costs will continue to help steelmakers to improve their profitability.
Japanese, Korean and Indian markets
On specific markets, according to Moody's, Japanese steelmakers will remain better positioned than other Asian steelmakers to increase profitability, due to a favourable domestic supply-demand balance and a weak yen.
In Korea, Moody's says steel fundamentals will be less supportive than in other economies in the region, because the strong won results in increased competition from Chinese steelmakers.
As for India, the Moody's report says steel consumption levels should improve, once the newly elected government's infrastructure spending policies are implemented.