Medicine For Melancholy filmmaker Barry Jenkins surrounds himself with a tour-de-force group of actors in Moonlight, a coming-of-age drama about a young man who begins questioning his sexuality in an environment that doesn't necessarily allow him to do so. As much about culture and community as it is being yourself, the writer-director takes his audience on a journey which isn't too concerned about being enjoyable...
Our verdict
When it comes to the best picture category at the Oscars, there are always some movies that are much more 'art house' than their fellow nominees. Unsurprisingly, this year's line-up is no exception. When pitted against films such as Lion, Hidden Figures and Hacksaw Ridge – all of which tell their stories in rather non-experimental ways, it's easy to see that Moonlight is the most daring.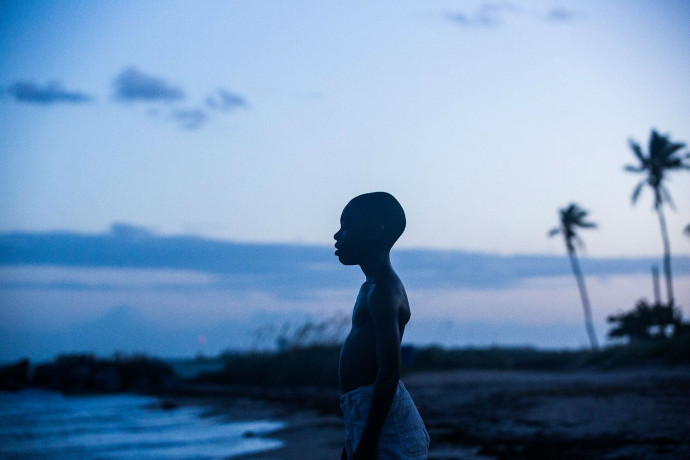 Adapted for the big screen by Tarell Alvin McCraney from his play In Moonlight Black Boys Look Blue, the film follows Chiron as he grows from a young boy to a man in a rough neighbourhood in Miami, Florida. Divided into three parts, it depicts him at different ages, not only trying to find his place in the world but also struggling to deal with his mother Paula's crippling drug addiction and coming to terms with his sexuality.
But for all the themes it covers, Moonlight certainly isn't bogged down with dialogue. It's a much more intimate affair, meaning that audiences are allowed time to digest what the characters say when they do speak, interpret what they're seeing on screen and perhaps even relate it to their own lives. The moments of silence make room for empathy and turn Moonlight into the powerful piece of cinema that is.
To 'make up' for the lack of conversation, cinematographer James Laxton teams truly stunning visuals with Nicholas Britell's atmospheric score, making it impossible for the audience to lose focus. The two together are arresting but also showcase that Jenkins' is as much, if not more, concerned with showing the beauty surrounding Chiron despite all of the hardships he faces.
It's a smart move, as those hardships sometimes make it difficult for a viewer to really connect with the lead character given how closed-off they make him. Since we first meet him as young 'Little' (Alex Hibbert), Chiron is a withdrawn and lonely character, opening up only when he befriends Juan (Mahershala Ali) and his girlfriend Teresa (Janelle Monae). As his walls break down, he asks them about his mother's addictions or what f****t means, we realise how affected he is already by the goings-on around him and it's heartbreaking.
As Moonlight receives more and more praise, it's a wonder why none of the trio of actors who portray Chiron have received real recognition, considering how the emotional weight of the film rests upon their shoulders. The older Chiron, played by Ashton Sanders – who deals with the character's most challenging scenes, such as his now-teenage schoolmates beating him for wearing too-tight jeans, his mother forcing him to give her money to fund her habit and his first sexual encounter – feels especially overlooked.
Sanders offers up the half-way point between Hibbert's silent, vulnerable Little and Trevante Rhodes' hardened 'Black', who has stumbled down a dark path in his attempts to avoid his true self. Sanders' Chiron feels the most open, and therefore the most accessible, as he acts as the perfect bridge between the two other versions of the character.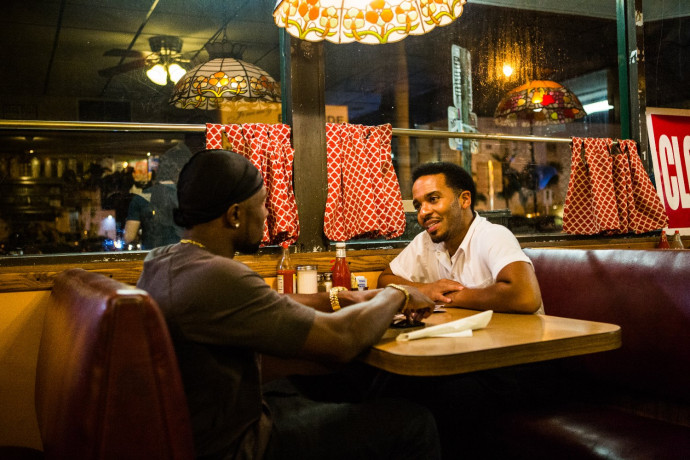 But that's not to say that supporting performers Andre Holland, Ali, Harris are any less impressive. The latter in particular offers up a performance that is sure to stick with you, as she bounces erratically, often in the same scene, between smothering her son with love and neglecting him completely. Juan is much warmer; a beacon of light in Chiron's life that you hope can save him from his own darkness, and charismatic Ali pulls it off with ease.
For all its glory, Moonlight isn't without the odd problematic moment however. When Little is seen looking happiest during a dance class at school, it teeters on stereotypical. A similar judgement can't help but surface when it comes to his draw to Juan either. (They don't outright play on the idea of daddy issues, but the suggestion is there).
Then again, such scenes are so unashamedly honest that you can't help but admire Jenkins' boldness to present them. It never preaches its point but simultaneously doesn't let you forget its queerness either. Quite frankly, it's amazing to see a film like this in cinemas... it's been a while.
Moonlight isn't necessarily so bothered about presenting a book-ended, satisfying storyline as it is about exploring the idea that certain cultures and moments in our lives change who we are and influence our futures. It's much more of a social comment; a film which aims to get its audience thinking, rather than existing as a mere piece of entertainment consumed by narrative. Essentially, its a ongoing journey that extends outside of its first and final frame.
Okay, so it might not have as much to say as it thinks it does, but what it does manage to say –be it about community, tolerance, gay masculinity or most obviously, the concept of inevitability – it puts across beautifully and poignantly. It's importance amplified tenfold by its haunting relevance in today's society.