More Than 280,000 Women In England To Benefit From New Preventative Breast Cancer Drug
A new preventative breast cancer drug has been licensed and approved. It will soon be distributed to those at a higher risk of the disease on the NHS.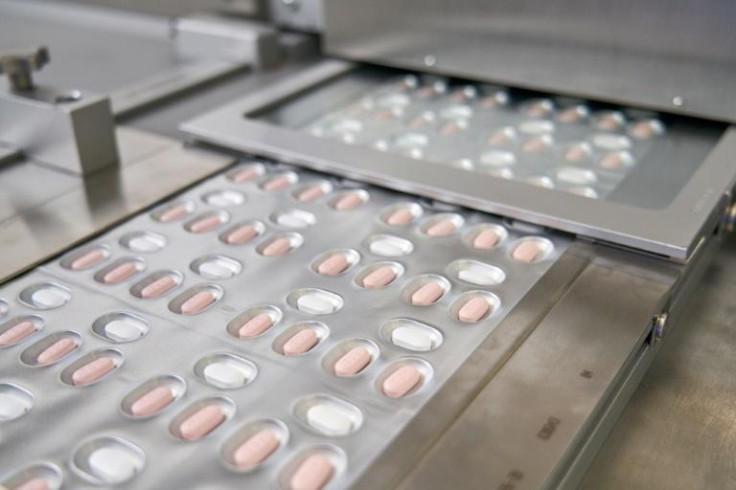 Almost 300,000 women in England, who are at an increased risk of breast cancer, will now be proscribed anastrozole drug on the NHS.
The drug will be taken as a 1mg tablet, once a day, and for five years.
In England, there are an estimated 289,000 women who will receive the tablets, in a fight to stop their moderate or high risk of breast cancer developing.
Anastrozole, which has been used as a breast cancer treatment for many years, has been developed and approved to become a proven risk-reducing and preventative drug for women on the NHS.
The drug was licensed by the Medicines and Healthcare Products Regulatory Agency (MHRA) today, Tuesday 7 November, and is hoped to prevent around 2,000 cases of breast cancer in England.
The Medicines Repurposing Programme, set up in 2021, is hosted by NHS England and supported by DHSC, the MHRA, NICE, and the NIHR.
Health professionals have dubbed the development of the drug, which can halve the risk of breast cancer, as a "major step forward" in the fight against cancer.
Those who pose as a highly vulnerable victim of the disease, women who have been through menopause and those who have a major family history of breast cancer, will be prioritised when the drug is distributed.
It has been reported that breast cancer is the most common form of cancer in Britain, with around 47,000 people being diagnosed with the disease each year in England alone.
It has also been estimated that every year, around 56,000 women are diagnosed with the disease in the UK– around 150 women a day. Some 400 men in the UK are also diagnosed with breast cancer each year.
Last night, Monday 6 November, the Head of the NHS, Amanda Pritchard, announced that Anastrozole holds a "remarkable" potential to reduce the number of people who go on to develop the disease.
"It's fantastic that this vital risk-reducing option could now help thousands of women and their families avoid the distress of a breast cancer diagnosis," Pritchard added.
While breast cancer survival rates have improved in recent years, the disease still claims around 11,500 lives each year.
It is expected that not all of those eligible for the drug will choose to take it, but the NHS has estimated that if just 25 per cent do, the NHS will save around £15 million in treatment costs.
The proscribed drug will certainly allow "more women to live healthier lives, free of breast cancer is truly remarkable, and we hope that licensing anastrozole for a new use today represents the first step to ensuring this risk-reducing option can be accessed by all who could benefit from it", Pritchard said.
Lesley-Ann Woodhams, a 61-year-old woman, was offered anastrozole when it was first recommended as a preventative option by the National Institute for Health and Care Excellence in 2017.
Despite the institute's strong recommendation, the treatment remained unlicensed in proscribed prevention use.
Woodhams is at an increased risk of developing breast cancer, as the disease has proven to be genetic amongst her female relatives.
In January this year, Woodhams officially completed the full five-year course of anastrozole and spoke to experts about her experience.
"Taking anastrozole was an easy decision for me, as I'd watched my mum battle breast cancer and my risk was very high. Anastrozole reduced my risk of developing breast cancer... It really was a gift, it gave my family and myself peace of mind," she said.
The 61-year-old described the drug as "life-changing" and recognised that it "allowed me to continue living my life as I'd planned".
© Copyright IBTimes 2023. All rights reserved.