Prime Minister Theresa May has continued her root-and-branch cabinet reshuffle over the weekend, as more ministers and junior ministers have found themselves out of a job – including people who supported her leadership bid. One supporter, Anna Soubry, has lost her job as small business minister.
Pensions expert Ros Altmann has been bumped out of her job at the Department for Work and Pensions, to be replaced by junior defence minister Penny Mordaunt. Mordaunt, a Brexit supporter who backed May's leadership rival Andrea Leadsom, will be replaced at the Ministry of Defence by Mike Penning.
The now-former culture minister Ed Vaizey, a good friend of David Cameron, is one of the most experienced cabinet ministers to lose their job, and will leave the Department for Culture, Media and Sport.
However, not every Cameron-Osborne appointment has departed; Matt Hancock and Greg Hands are clinging on in new roles, as minister for digital policy and a junior international trade minister respectively.
In other junior ministerial appointments, one of May's campaign backers, Brandon Lewis, was made policing minister, while Robert Goodwill was promoted to the role of immigration minister. Jane Ellison became financial secretary to the treasury, Damian Hinds joins the ministerial team at the DWP, and John Hayes has been given a job as a transport minister.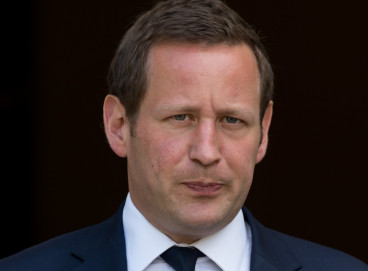 Philip Dunne is now a junior health minister, Nick Hurd becomes minister of state at the new Department for Business, Energy and Industrial Strategy, Peter Price becomes a junior international trade minister and Sir Oliver Heald has been made a junior minister at the Ministry of Justice.
May has made a series of dramatic changes to the Cabinet in the last weeks, lifting Philip Hammond, Amber Rudd and Boris Johnson to the three great offices of state – chancellor of the exchequer, foreign secretary and home secretary – in a move widely seen as a firm line deliberately drawn under the Cameron years.