Rather than the inevitable upheaval and exhaustion mere mortals face when moving house, when the Camerons exited number 10 Downing Street this evening after six years, they looked calm, composed and relaxed as they shut the door to make way for Theresa May to take over. Whilst David may have looked relieved to be leaving politics and the public eye, Samantha Cameron radiated in a bold graphic midi length dress by Serbian-born and royal favourite Roksanda as she left fully ensconced as a beacon for British fashion.
When the family moved in back in 2010, Samantha was Creative Director of British leather goods brand Smythson of Bond Street but took on a part-time position when David became prime minister, but rather than step into the shadows of the fashion industry she invited them into Number 10 and gave them the political stamp of approval, making British a brand that people would want to invest in.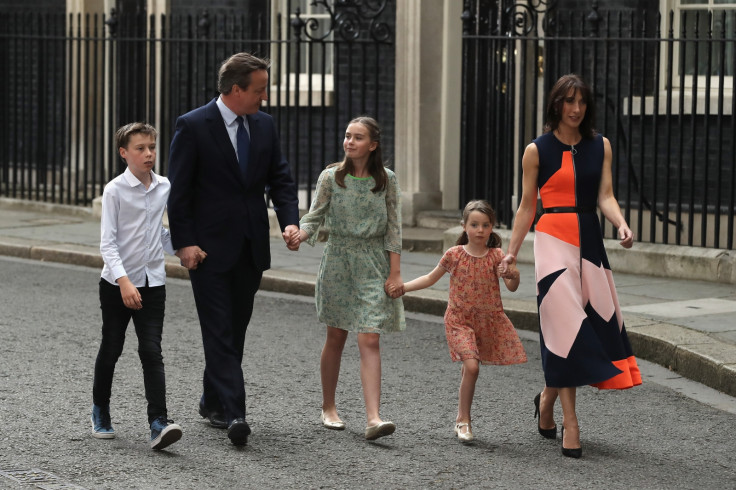 From the likes of Roksanda, who have been given the royal stamp by Kate Middleton, to then fledgling designers like Michael van der Ham, Cameron's role as an ambassador and a clothes horse have both been instrumental to the unprecedented success of British fashion in the past six years.
When the Prime Minister's wife took on a role at the British Fashion Council in 2010, Samantha took over from the short-lived work that Sarah Brown had done in bringing fashion back to Westminster, something that had lapsed during Cherie Blair's time in the house, and truly revived it.
The pre-fashion week receptions were key to bringing international industry players to the UK ahead of the shows and were crucial for business. Speaking at her pre-fashion week reception in February 2012, Samantha cemented her loyalty.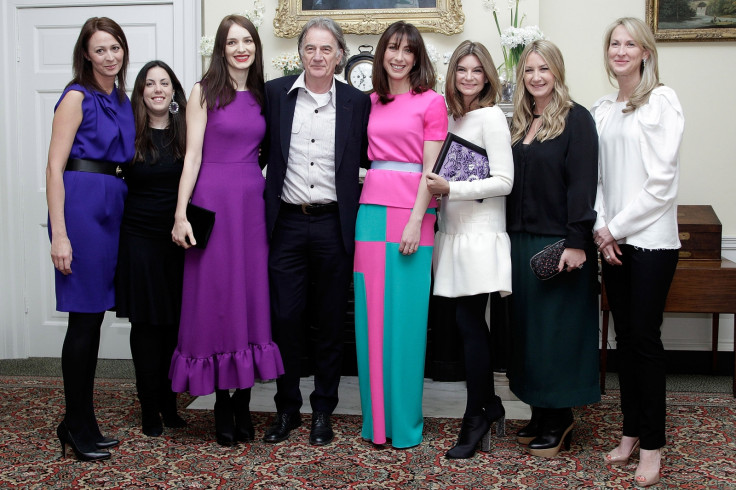 "People often say fashion is one of our most important creative industries." she said "Actually, I think they're wrong – it's one of our most important industries, full stop. It makes more than £20bn a year for our country. It sends out a really powerful message about British creativity and it employs hundreds of thousands of people."
With the likes of Cara Delevingne and Suki Waterhouse partying next to Anna Wintour and the East London set of Henry Holland and Jonathan Anderson relaxing in the political HQ, Samantha Cameron succeeded where Blair failed with his 'Cool Britainnia' parties and made Downing Street look like a relaxed, fun place to be.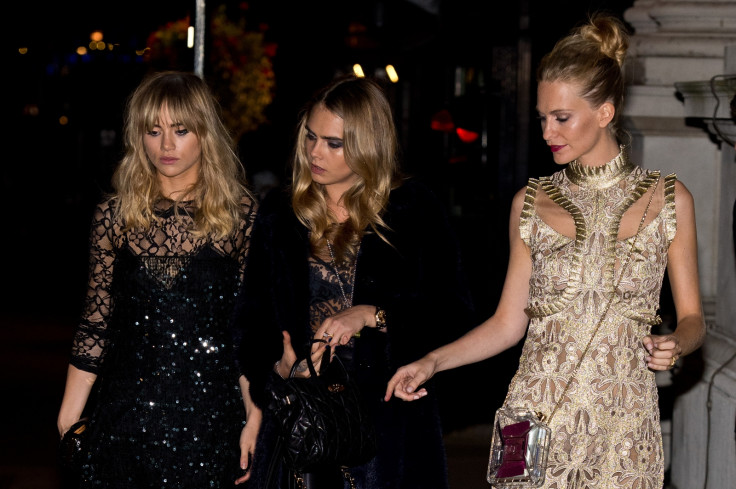 Of course it helped her style-wise that her sister, Emily Sheffield, is deputy editor of British Vogue but the influence her face has had at fashion week front rows has been crucial.
Samantha's look has evolved with the designers of the country and whilst not everyone can shell out for the likes of Burberry, Preen or even Paul Smith, Cameron has given them the credibility that Hillary Clinton did for the American players like Donna Karan back in the nineties and makes the brands worth investing in.
It also came as no surprise last year when Vanity Fair named her as one of the most stylish women in the world as they praised her 'Conservative charm' as well as excelling as mixing high and low brands.
The likes of accessory designer Anya Hindmarch (one of Sam Cam's closest friends) and Burberry are now in the highest echelons of fashion heirachy, up there with the Gucci's, Chanel's and Prada's, certainly in terms of cost, and have all been part of the political catwalk of Cameron. The fashion industry was never frivolous but over the past six years, she has certainly added a cache to it that has contributed to raising that £20bn UK fashion industry she mentioned in 2012 to over £26bn this year.
Reportedly, her next project is to launch a fashion company with her former fashion aide Isabel Spearman, who used to also work for her mother, Lady Astor, as well as the aforementioned Anya Hindmarch. One thing is for sure, when it does launch, they will have no shortage of contacts to call upon to help them out and a strong industry to join into.