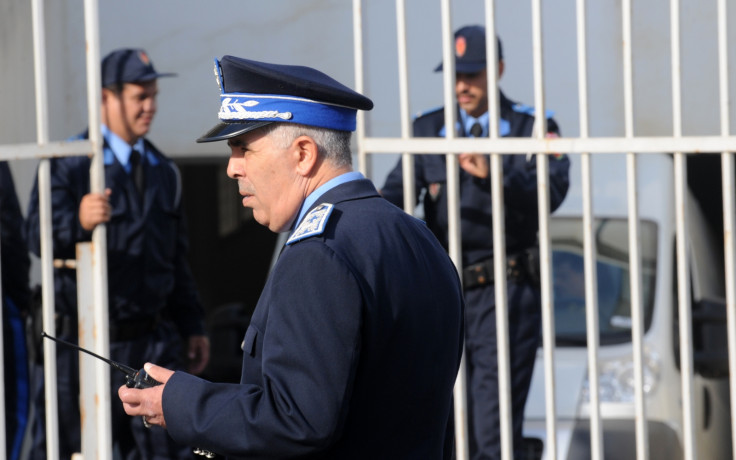 A rights group has accused Moroccan courts of sentencing two men on terror-related charges based largely on "tainted" confessions written in Arabic – a language the accused cannot read or write –which were made under duress.
In separate trials, a Rabat court sentenced French citizens Thomas Gallay, 36, to six years in prison and Manuel Broustail, 32, to four years, both on terrorism-related charges in unrelated cases.
Moroccan courts rely on police statements as proof of guilt, and frequently ignore or reject defence lawyers' arguments that police use dubious methods to obtain statements and falsify their contents, Human Rights Watch (HRW), FIDH (the International Federation for Human Rights), and Amnesty International claim.
Morocco's Code of Criminal Procedure guarantees the right of anyone accused of a criminal charge – even in terrorism cases – to consult a lawyer within the first 24 hours of custody – or within the first six days.
However, according to the organisations, police detained and questioned both Gallay and Broustail in French without a lawyer present, and then had each sign their respective statements in Arabic, also without a lawyer present.
"In Morocco, even if the police prevent you from reading your 'confession' or type it in a language you don't understand – once you sign, you're basically on an express train to prison," said Sarah Leah Whitson, Middle East and North Africa director at HRW.
Convicted on terrorism charges
Arrested on 18 February 2016, Gallay was detained for 12 days before he appeared in front of a court, during which time police did not tell him what he was accused, his lawyer, Abderrahim Jamaï, claims. Broustail's lawyer, Abdelaziz Nouaydi said police told his client to sign the typed Arabic statement saying it contained basic details about his identity, personal, and professional life, and promised to release him once he signed. Broustail alleges the police hit him several times when questioning him.
Both men were in shock when their lawyers later translated the statements back to them and said they had been forced to sign a detailed, self-incriminating statement – including assertions that micro-electronic engineer Gallay had connections to Islamic State (ISIS) and former soldier Broustail had links to other terrorist activities.
Gallay was sent for trial along with eight Moroccan co-defendants – most of whom he said he had never met – and found guilty on 14 July. The court's written judgement showed it based its verdict largely on Gallay's tainted confessions. Rabat Court of Appeals tried "radicalised" Broustail on 20 October and convicted him on terror-related charges.
"Morocco is obligated to ensure the right to a fair trial is guaranteed in practice as well as in theory," said Dimitris Christopoulos, president of FIDH. "The effective protection of a range of other civil liberties very much depends on whether the Moroccan government enhances safeguards in the justice system and halts systematic fair-trail violations."
Both men have appealed. Gallay's appeal trial is scheduled on 23 November 2016. Broustail has filed an appeal but no date has been set. HRW and FIDH sent a letter on 14 October to Moroccan authorities expressing concerns about the trials but have received no response.