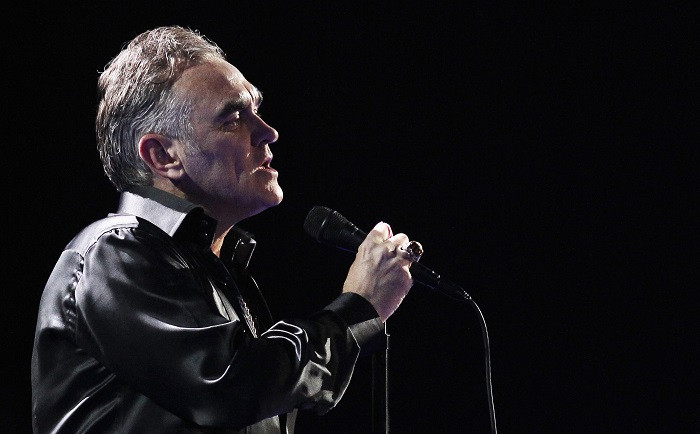 Morrissey has been forced to cancel a string of concerts on his latest tour after coming down with a respiratory infection blamed on a supporting act.
The outspoken former Smiths frontman was recently treated for 'acute fever' at Massachusetts General Hospital after he collapsed following a show at Boston Opera House.
"It is with great sadness that the remainder of the US tour has been cancelled. The respiratory infection Morrissey contracted in Miami has worsened, and in the interest of making a full recovery, all further touring plans have been halted," a statement on his Facebook page read.
"Morrissey thanks his fans for their compassion, understanding, and well-wishes during this difficult period as he recuperates."
The 55-year-old, who had been due to embark on the North American leg of his tour beginning on 21 June in New York, blamed support act Kristeen Young for his axed shows.
Young allegedly had "a horrendous cold" at the start of the tour and passed the symptoms on to Morrissey in Miami. She was subsequently asked to leave the remainder of the shows 'for the good of all'.
"Morrissey received medical attention in Miami, and once again in Boston, but it was not enough to shake off the virus, the recovery time for which is too lengthy to meet the final nine shows of the tour," a message on his fansite True To You read.
But the American singer-songwriter Young has slammed the claims as false, insisting that ill health was not the reason she left the tour.
"This is really too much and bizarre," she wrote in a Facebook post before deleting it.
Morrissey's 30-date tour precedes the release of his 10th solo album, World Peace is None of Your Business, which comes out on 14 July.