World's Strangest Coupling? Morrissey and Pamela Anderson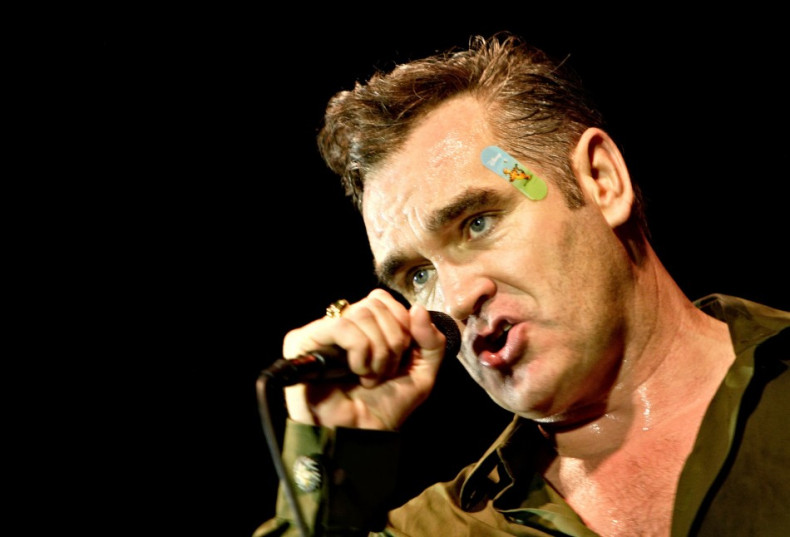 Morrissey has enlisted the help of former Baywatch star Pamela Anderson to promote his new album, World Peace Is None Of Your Business.
The outspoken Smiths frontman teams up with the beauty in the spoken word video for new single, Earth Is the Loneliest Planet.
In the 60-second clip, directed by Natalie Johns, the unlikely pair are seen taking in the view of Hollywood at sunset atop Los Angeles' Capitol Records tower.
A solemn-looking Morrissey then starts reciting lyrics from his track, which condemns mankind for its crimes against humanity.
He says: "Earth is the loneliest planet of all, earth is the loneliest planet of all/Day after day you say one day, day after day you say one day.
But you're in the wrong place and you've got the wrong face/And humans are not really very humane."
Anderson, who launched her own charity designed to promote human rights, animal rights and environmental protection, does not speak but appears to be awed.
The video is the 55-year-old star's latest effort to create a buzz for his new album, which is his first in five years.
He has already released similar promos from "" cuts "Istanbul," "The Bullfighter Dies" and the title track.
World Peace Is None of Your Business, the singer's 10th solo studio album, is scheduled for release on 14 July.