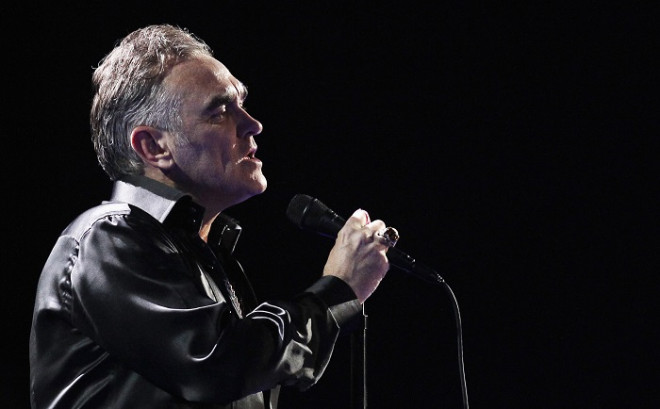 Former frontman of The Smiths, Morrissey, will be the subject of a big screen biopic exploring his life prior to starting the era-defining band.
Manchester-based production company Honlodge are making the film, which is currently under the working title Steven, Morrisey's real name.
In a press release director Mark Gill said: "The film covers Morrissey's life pre-Smiths and is more of a portrait than a conventional biopic. It's as much a film for non-Morrissey fans as it is for die-hard devotees, but I can't deny that this is a love letter to Steven Patrick Morrissey and the dark satanic mills of Manchester."
Among those attached to the film are two men who worked on Control, the celebrated biopic of Ian Curtis, the frontman of fellow 80s pioneers Joy Division. They are the film's producer Orian Williams and casting director Shaheen Baig.
It's not yet clear if the film has Morrissey's blessing or will be based on his autobiography released last year.
The Morrissey biopic is set to start filming later this year.