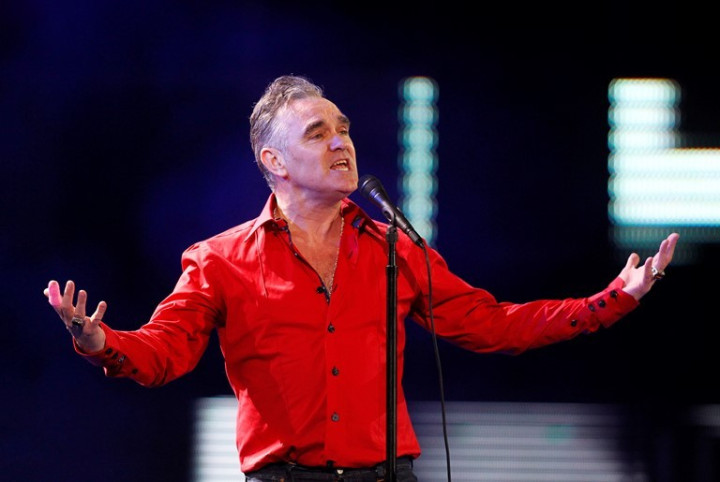 After recently declaring Jamie Oliver "should be gassed", singer-songwriter Morrissey last week posted a lengthy rant online criticising his record label, leading to reports the former Smiths front man has been dropped by Harvest Records.
News that Morrissey has been dropped by his label comes just three weeks after the release of his 10th solo album World Peace is None of Your Business, according to official Morrissey fansite True To You.
The singer had signed a two-album deal with Harvest Records and Capitol Music in January after a long struggle to find a label.
Morrissey is famous for his controversial outbursts, but this summer has seen him in the spotlight repeatedly making bizarre comments and cancelling tour dates.
Morrissey recently stated that TV chef Jamie Oliver "should be gassed by Princess Anne" because he has "killed more animals than McDonald's".
He also urged Scottish voters to separate from the rest of the UK in the upcoming Scottish referendum, telling Rolling Stone: "They must cut ties with the United King-dumb. I love Scotland and I love the Scottish spirit and they do not need Westminster in the least."
He cancelled a number of US tour dates earlier this year after being hospitalised with a fever.
Last week Morrissey posted a long statement on his fan site criticising the company for failing to get him "any television invitations ... to either discuss World Peace is None of Your Business, or even to sing any songs from the album".