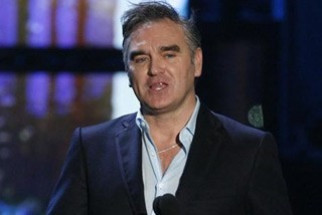 David and Victoria Beckham deserve to be harshly whipped insists singer Morrissey, who branded the celebrity pair "insufferable."
The Smiths singer, the voice of indie classics such as This Charming Man and There Is A Light That Never Goes Out, revealed his intense loathing to Loaded magazine.
Morrissey, 53, lambasted Posh and Becks in the interview, blaming them for what he sees as the state of modern Britain.
Refusing to call the former England player and ex-Spice Girl by their proper name, Morrissey said: "I'd... have the Peckhams (Beckhams) dragged to the edge of the village and flogged because they are insufferable to anyone of intelligence, and they actively chase the paparazzi.
"We don't seem to realise that David and Victoria Peckham will soon be back and god forbid they will be bestowed with titles Sir and Lady Peckham, this is what's wrong with this country, we don't seem to care."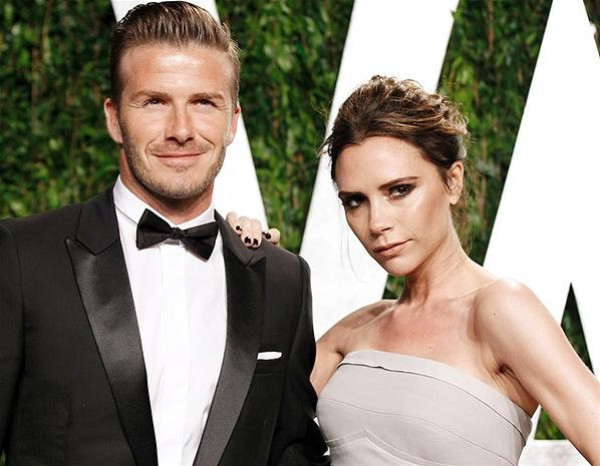 Morrissey, who was born in Manchester but now lives in Los Angeles, also took aim at the popularity of football and its highly-paid stars, for being unable to identify a harp - a classical string instrument.
"Football often seems to me to have no meaning whatsoever other than just to be there," said the veteran star.
"It can't be elevated any higher because so many footballers are paid £200,000 a week, yet couldn't identify a harp."
Esoteric Morrissey regularly criticises what he sees as the poor state of his native country.
The fierce vegetarian, who once released an album entitled Meat is Murder, even told Loaded that he considered voting for the right-wing United Kingdom Indpendence Party (UKIP).
"I nearly voted for UKIP. I like Nigel Farage a great deal. His views are quite logical - especially where Europe is concerned, although it was plain daft of him to applaud the lavish expense of the Royal Wedding at a time when working-class England were told to cut back, shut up and get stuffed."
Not even the Jimmy Savile paedophile scandal was off-limits for Morrissey. He warned many other celebrities could be in trouble because of flings with young fans.
"2013 enlightenment can't be applied to dark and dim nights of 1972," he cautioned. "Otherwise every singer who ever slept with a 14-year-old would suddenly be behind bars - and that would take a lot of bars."