Maged Yasser claims he was shot in the arm by a pro-Muslim Brotherhood protestors outside the Presidential Palace in Cairo in December 2012, but the 32-year-old was not in any way pleased by the 20-year sentence given to former president Mohammed Morsi on 21 April in Cairo.
Yasser told IBTimes UK that he was indifferent to the jailing of Morsi, who was sentenced over the deaths of three anti-Muslim Brotherhood protestors in riots outside the palace on 5 and 6 December, during which 10 people were killed.
"The judiciary system in Egypt is flawed and is extremely politicised," said Yasser, who claimed that he does not support neither the Muslim Brotherhood nor the current regime.
"It's extremely unfair, just because the Muslim Brotherhood are not in power now, the current system gets to rule for their own interest. Didn't thousands of people get killed during Honsi Mubarak's rule? Mubarak was acquitted. Thousands of Muslim Brotherhood supporters also died during the 14<sup>th of August dispersal, will the accused get a 20 years' imprisonment too?" Yasser asked.
Ahmed Bassel, 25, agreed with Yasser and argued that Morsi was merely a "figure" to the Muslim Brotherhood which they used to get into power. "I really think Morsi was only a cog in a machine that broke down," he said.
Bassel believes there are far more influential members in Muslim Brotherhood who were also responsible for questionable actions and should be tried. He added the current government is attacking the Muslim Brotherhood for its own personal leverage.
But Sabrine Amin, 38, thinks that the court ruling is fair. "There is no doubt that he deserves those 20 years, I don't care if it was his decision to kill protesters or the [Muslim Brotherhood] Supreme Guide's decision: it was under his rule, it's his responsibility," she said.
Amin voted for Morsi in his second round for presidency, as she thought he would bring change to Egypt, but she felt betrayed. She believes the Muslim Brotherhood became a major threat to the country's stability and that it was brain-washing Egyptians into an extremist caliphate, and that is the sole reason of why she supported the government's crackdown on Morsi.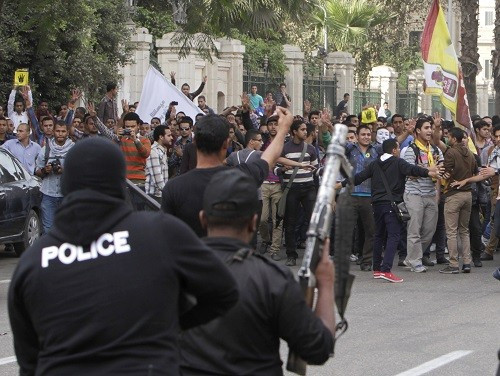 "They wanted to divide Sinai and give land to Palestinians, what would've happened if Morsi continued his four- year period. In one year, we had electricity problems, food shortages and our future was vague, we all felt the insecurity during his rule," she said.
Many Egyptians agree Morsi was an unknown person to them until he ran for presidency. They believe that it was not for his name, thoughts, biography or skills that made him win his run for presidency, and that he won because he was just the Muslim Brotherhood's candidate.
"I think the Muslim Brotherhood's choice for Morsi was not a good one, he lacked necessary social and language skills to even be a minister, let alone president," Bassel said.
Nour Megahed, 43, thinks Morsi lost many of his supporters during his time in presidency. "Many [Egyptians] felt betrayed. They felt that they were being ruled from behind a curtain, I think they clearly saw that the person they went and voted for isn't the person who was ruling them. The idea of Morsi being "a figure -head" was more obvious to them," Megahed said.
This was demonstrated by the chants during demonstrations against the Muslim Brotherhood, when Egyptians chanted: "Down with the rule of the supreme guide of the Muslim Brotherhood" - Mohamed Badie, and not Mohamed Morsi.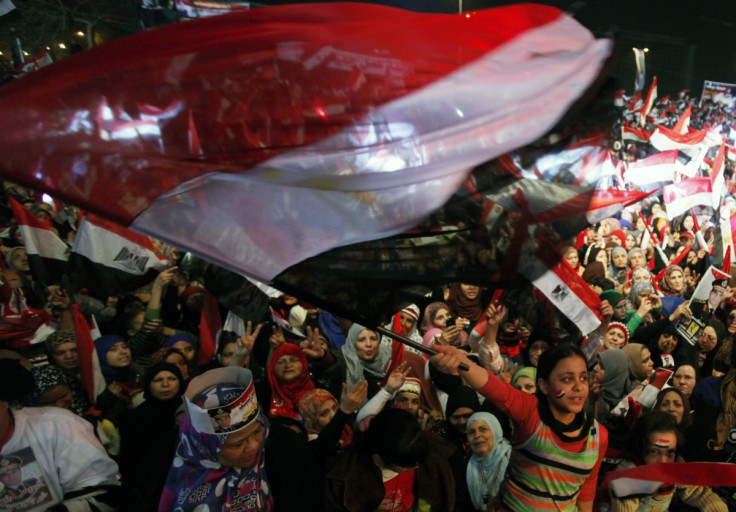 Megahed said that during 30 June protests, people were calling for early presidential elections, and had the Muslim Brotherhood given in to the demands of the demonstrators, they would still be players in the political system and not completely out of the game.
Bassel added he supported a government crackdown on the Muslim Brotherhood, but did not support the way the sit-in was dispersed. He had hoped for an earlier election rather than ascendance of General Abdel Fattah al-Sisi as president.
Ismail Sheheta, 34, has no faith at all in the current Egyptian judiciary system. He believes no official has been held responsible for any violence that erupted during the 14 August sit-in dispersal, which has been marked as one of the bloodiest period in modern Egyptian history.
"I honestly see no change in the country, we called for change during January 25<sup>th revolution, but do you notice any difference? Maybe if we've left Morsi to finish his four-year period, something good might have showed up," Shehata said.
Bassel, nevertheless, added he did not hate Morsi and that he was also optimistic during his period until the constitutional decree, which he chose to refer to it as "the political suicide, as it tackled every democratic principle there is. It's pure autocracy".
He added: "I knew that they were done. The Muslim Brotherhood was trying to solidify their position in power, they were led to believe that there were multiple threats against them during that time, and this was an incorrect reaction, they fell for it. I think it was a mishandling of the situation."