Moscow exploring high-speed Hyperloop transport system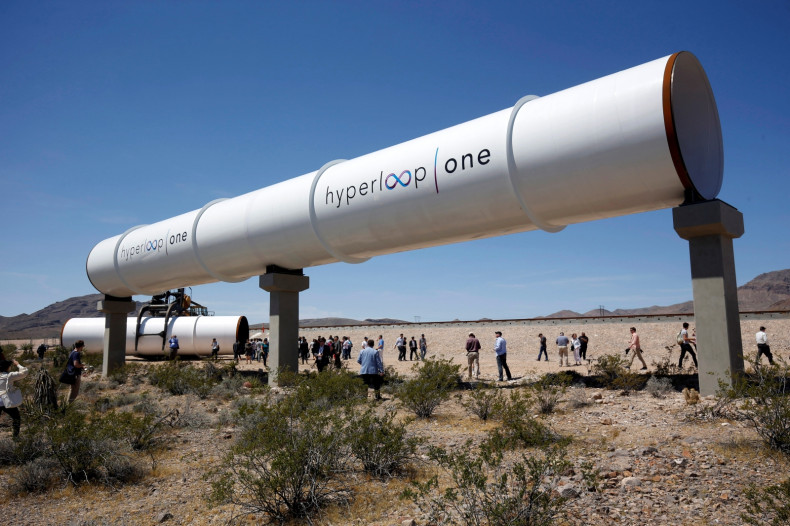 Moscow is exploring the use of the high-speed transportation system known as Hyperloop on its transport routes. Hyperloop One, the Los Angeles based company has signed a deal with the city of Moscow and Russian infrastructure company Summa Group to explore Hyperloop routes connecting Moscow's transport grid.
A memorandum of understanding (MOU) was signed between the parties at the St Petersburg International Economic Forum. The announcement follows reports last month that the Russian rail operator RZD is planning a high-speed rail system to transport freight connecting the north and south, as well as east and west of the country.
Shervin Pishevar, the co-founder and executive chairman of Hyperloop One said in a statement, "We are excited for the partnership between the Summa Group, the Russian Government and Hyperloop One to construct a Hyperloop in Moscow."
"Hyperloop can improve life dramatically for the 16 million people in the greater Moscow area, cutting their commute to a fraction of what it is today. Our longer term vision is to work with Russia to implement a transformative new Silk Road: a cargo Hyperloop that whisks freight containers from China to Europe in a day," added Pishevar.
Rob Lloyd, chief executive officer of Hyperloop One, said it is unclear how much it would cost to build a Hyperloop in Moscow. He also said the transportation system would not necessarily travel at its highest speed in the city.
Hyperloop One now has feasibility studies underway in countries such as Finland and Sweden, the Netherlands, Switzerland, Dubai, Port of Los Angeles and the UK.
A Hyperloop uses magnets to levitate pods inside an airless tube that could transport passengers and cargo at speeds of up to 750 miles per hour. The concept of the high-capacity passenger transportation system was originally pioneered by Tesla Motors CEO Elon Musk in 2013.
While no functioning Hyperloop has been set up yet anywhere in the world, Lloyd recently said the company would build a system capable of transporting cargo by 2019 and passengers by 2021, states a Reuters report.
"The implementation of Hyperloop technology provides tremendous benefits to the Russian Federation in terms of the geopolitical development of the intracontinental transit potential and building of an economically attractive alternative to the existing global logistics flows," said Ziyavudin Magomedov, owner of the Summa Group.
"In the long term, Hyperloop could catalyze the development of regional economic integration, including the Eurasian Economic Union and the Chinese initiative 'One Belt - One Road,'" Magomedov added.
Meanwhile, Hyperloop One has announced judges for the Hyperloop Global Challenge that would select teams and locations with proposals to make Hyperloops available across the globe.