Israeli Defence Minister Moshe Yaalon has slammed the Palestinian "culture of incitement and jihad" in reaction to a hit-and-run attack at a Jerusalem Light Rail station which killed a three-month-old baby.
The attack saw an East Jerusalemite drive into the train platform, injuring eight people and killing baby Chaya Zissel Braun.
On his Facebook page, Yaalon said that the attack was "clearly the outcome of those in the Palestinian Authority who educate the younger generation to hate Jews and expel them from their homeland".
"The Palestinian Authority does not, and never did, have a culture of peace, but rather a culture of incitement and jihad against Jews.
"It starts with President Mahmoud Abbas's lying statements against Israel from the UN podium, continues with persistent Palestinian attempts to delegitimise us in the international arena and ends with incitement in the Palestinian education system. These are the harsh consequences.
"This is why we say time and again that the roots of the conflict are not territorial, but rather the fact that the Palestinians refuse to accept our right to exist as a Jewish state within any borders at all," he wrote.
Other Israeli ministers reacted to the attack by emphasising that a strong course of action should be taken by the government.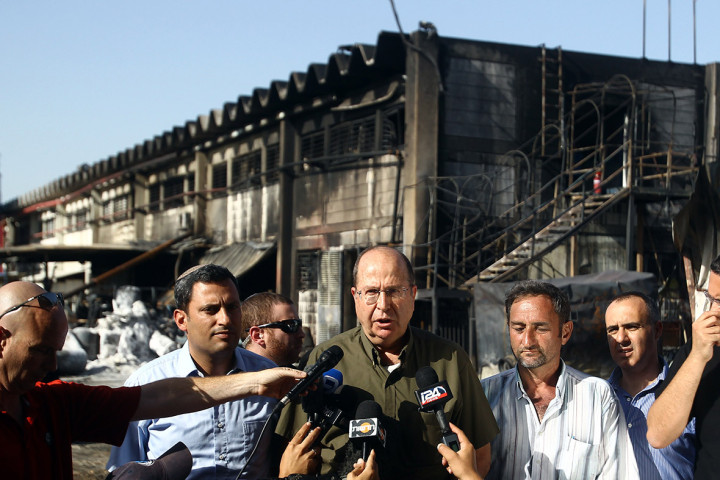 Naftali Bennett, economy minister of the right-wing Jewish Home party said that Israel should build thousands of Jewish housing units in the city in response to the attack.
"He who is afraid to build houses in Jerusalem, he who ignores rock-hurling in the capital, he who allows gas and train stations to be burned, announces that he has given up on sovereignty over Jerusalem," he said.
Israeli Prime Minister Benjamin Netanyahu placed blame for the attack at the feet of Palestinian Authority President Mahmoud Abbas because of his inflammatory rhetoric.
"This is how [PA President Abbas's] partners in government act, the same Abbas who just a few days ago incited attacks on Jews in Jerusalem," he said in a statement.
Netanyahu's office also confirmed that the driver of the car who carried out the attack was a member of the Islamist group Hamas.
"The Palestinian terrorist who ran over eight people in Jerusalem this evening, injuring them and killing a baby, was a member of Hamas," spokesman for Netanyahu's office, Ofir Gendelman, wrote on his official Twitter feed.
President Mahmoud