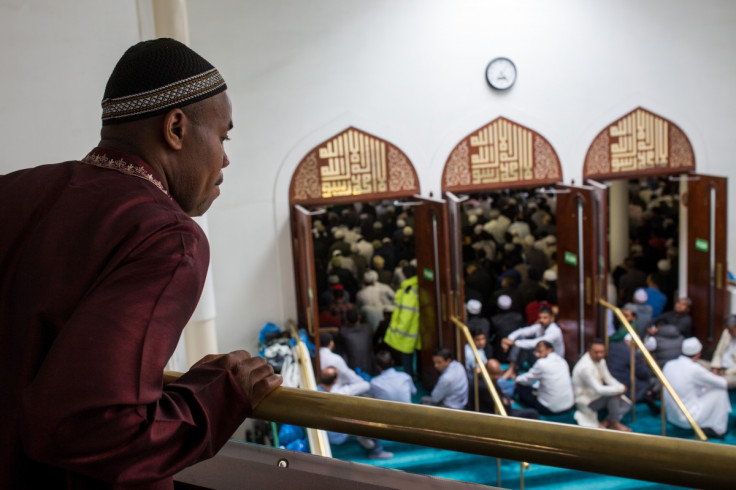 Over half of British Muslims broadly share the views of the wider population, rather than Islamic concerns, and want to "fully integrate" with society, a survey has found.
The survey by ICM and Policy Exchange found that 93% felt a strong attachment to Britain and were more likely than the general population to condemn terrorism, the survey found, according to The Times.
Meanwhile, it found that 37% of people wanted to integrate on "most things", with support for anti-extremism measures such as giving women more say in decision-making and more community-based programmes.
Some 6% said they would prefer to live "a separate Islamic life as far as possible". Only 1% favoured "fully separate" Islamic areas in Britain.
However it also found that 31% of Muslims blamed the US for the attacks on the World Trade Centre, 7% blamed Jews and 4% blamed al-Qaeda, while 52% said that they did not know.
Khalid Mahmood, Labour MP for Birmingham Perry Barr, told The Times: "In an era in which intolerance and bigotry pose a growing challenge to our society, it cannot be stressed enough that most British Muslims want to integrate with their non-British neighbours."
The report found that while Muslims, who comprise of 2.7 million of the British population, were on the whole more devout than other religious groups and they were just as concerned as the rest of the population on issues the NHS, immigration and unemployment.
"In terms of their everyday concerns and priorities, British Muslims answer no differently from their non-Muslim neighbours," it said.
The Muslim Council of Britain (MCB) welcomed the survey and said that it would address the "worrying" level of belief in conspiracy theories.