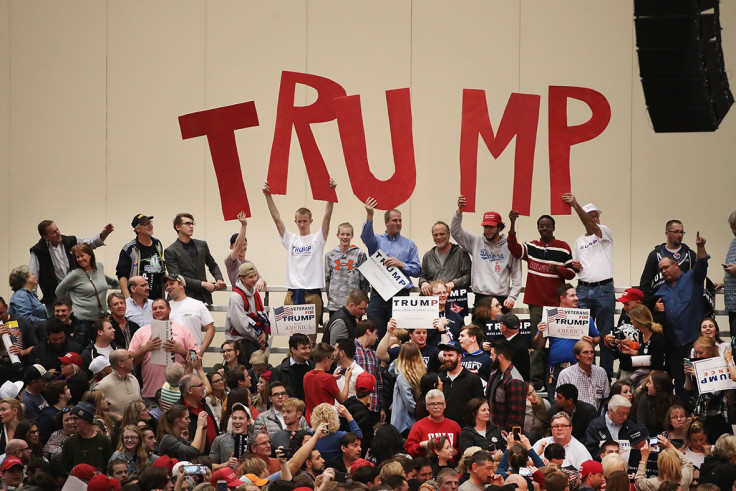 A man who campaigned for Donald Trump in Michigan has been found guilty of election fraud after forging ballot signatures in 2012.
Brandon Hall, 27, may be sentenced to up to five years in prison after a jury convicted him on 10 counts of election fraud.
The political activist had forged signatures in order to attempt to get judicial candidate Chris Houghtaling onto the ballot – a move that originally left Hall facing misdemeanour charges, report The Grand Haven Tribune.
However, Michigan Supreme Court ultimately decided a more severe stance was necessary, and instead formally charged Hall with felonies in August. He will now be sentenced on 27 December following the guilty verdict.
Hall was aided in the signature forging by his friend Zachary Savage, who was offered immunity in return for his testimony. The pair filled in ballots in support of Houghtaling using different coloured pens and a list of names from a 2010 petition.
Hall reportedly filled out the ballots while being driven to Lancing by Houghtaling, who he claimed had suggested he did not care how the signatures – which were to be filed for a 1 May 2012 deadline – were obtained.
It is not yet clear whether Houghtaling will face charges in the case.
The recent ruling on Hall has prompted further calls to recount the vote in Michigan, given Hall worked on Trump's campaign – although there is no suggestion that the fraud accusations against him were in any way linked with Trump's campaign.
"Donald Trump has made claim after claim calling the integrity of the election into question, but his Michigan campaign had no problem hiring a staff member facing election law charges," Lonnie Scott, executive director of Progress Michigan, told the Grand Haven Tribune.
"The fact that the Trump campaign and the Michigan Republican Party embraced Brandon Hall is just one more reason to recount and audit the vote in Michigan."