The most feared commander of Uganda's rebel group Lord's Resistance Army, Dominic Ongwen, is due to start a five-day pre-trial hearing at the International Criminal Court (ICC) in the Hague on 21 January.
The LRA has committed human rights violations against civilians for nearly three decades, but this is the first time one of its fighters has been brought before a domestic or international court to stand trial.
Ongwen, 40, is charged with 70 counts of war crimes and crimes against humanity in northern Uganda, where the group originated, according to Human Rights Watch (HRW).
He was forcefully abducted from northern Uganda into the LRA ranks around age 10 and the rebel group gave him military training. He rose to become a senior commander implicated in serious abuses across Central Africa, says HRW.
The LRA rose up against the government in northern Uganda under the leadership of warlord Joseph Kony in the late 1980s and is notorious for having abducted tens of thousands of children to serve as fighters and sex slaves and has killed and wounded thousands of civilians.
Having earned a reputation for carrying out massacres and mutilating civilians, the LRA left Uganda about a decade ago and has roamed across parts of Democratic Republic of Congo (DRC), South Sudan and CAR since then, eluding efforts to defeat them.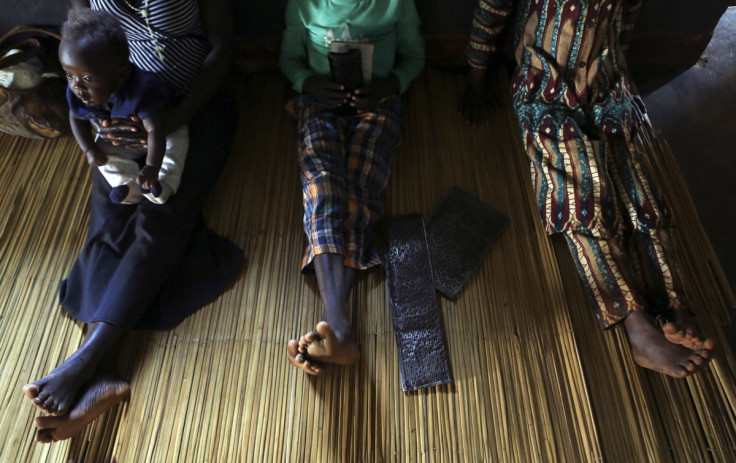 "The LRA is a notoriously brutal force that for decades has attacked civilians across a wide swath of East and Central Africa," said Elise Keppler, associate international justice director at HRW. "The ICC case against Dominic Ongwen is the first of its kind for LRA crimes and helps to show the ICC's unique role as the global court of last resort."
At the proceeding, ICC judges will determine if the prosecutor has enough evidence for the case to go to trial (See boxout).
What are the charges against LRA leader Dominic Ongwen?
Initial charges focus on alleged crimes committed in 2004, and include murder, torture, enslavement, and pillage as part of attacks on four internally displaced people (IDP)'s camps in Uganda: Pajule, Odek, Abok and Lukodi camps.
In September 2015, the prosecutor added the charges of persecution, sexual and gender-based crimes, conscription, and use of child soldiers.
2016 victims of the LRA insurgency in early January confirmed their participation in the confirmation of charges hearing against Ongwen. They are victims of the attacks allegedly perpetrated by Ongwen and his troops between 1 July 2012 and December 2005 in northern Uganda.
The ICC has issued warrants for four LRA leaders suspects – including Kony who remains at large and three others who are believed to have been killed. Charges are pending against an LRA fighter, Thomas Kwoyelo, in Uganda. Ongwen was transferred to the custody of the ICC a year ago following his surrender in CAR.
HRW, meanwhile, is calling on the ICC prosecutor to consider expanding the charges "where there is evidence of LRA crimes in other countries to capture the breadth of abuse" such as DRC and CAR, Keppler said.
She added: "The charges against Ongwen include LRA atrocities in northern Uganda, but don't cover thousands of victims elsewhere in Africa who also suffered at the hands of the LRA."
According to the rights group, at least 345 civilians were killed and another 250 – including at least 80 children – were abducted by the rebel outfit under Ongwen's command, during a four-day rampage in the Makombo area of north-eastern DRC in December 2009.