The Most Hated Person on Instagram: Teenager Param Shah's Lavish Lifestyle in Photos
A supposedly wealthy teenager earned the title of "Instagram's Most Hated Man" and more unprintable epithets by posting photos of himself flaunting his cash and designer possessions.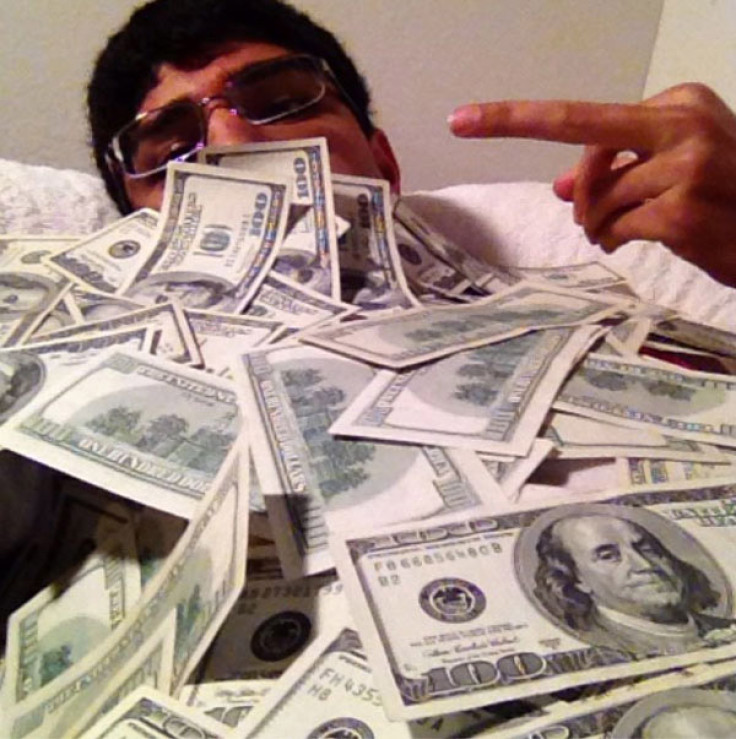 He posts under the name @itslavishbitch, but appears to be an 18-year-old named Param Shah, based in San Francisco. It is thought he may be the son of an Indian billionaire – or just a fake.
After receiving a lot of media attention last year, he stopped posting to Instagram for a while, but he's back and is just as condescending as ever, referring to his followers as peasants, while flashing his cash, iPhones, Louis Vuitton luggage and Rolex watches.
Is he for real or a troll? No one seems to know for sure. Many people have claimed he's just a regular kid who buys counterfeit dollar bills and fake watches on eBay.
Either way, he winds up a lot of people – he has about 375,000 followers, most of whom leave scathing comments.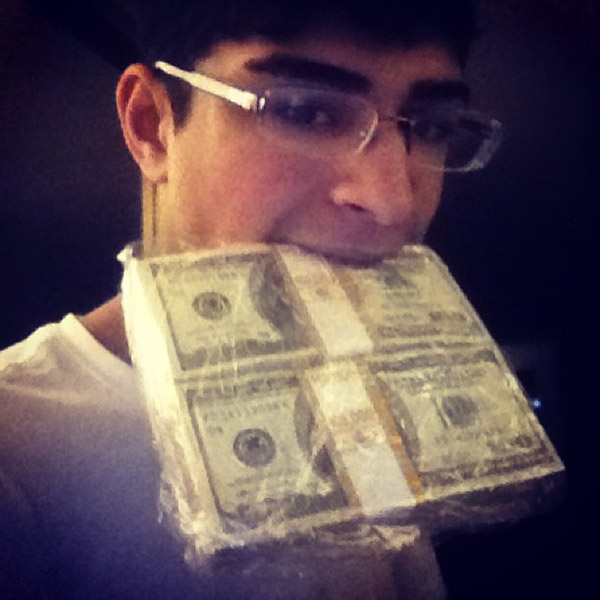 It seems he likes to throw his money around. He has had several competitions with huge cash prizes – and claims to have given away more than $100,000 to random followers on Instagram.
To "prove" that the giveaways are real, he has posted photos of the recipients. However, journalists have never had any luck tracking down the winners.
Not content with giving his money to random strangers, he claimed to have sent $4,000 off into the ether, tied to a bunch of helium balloons.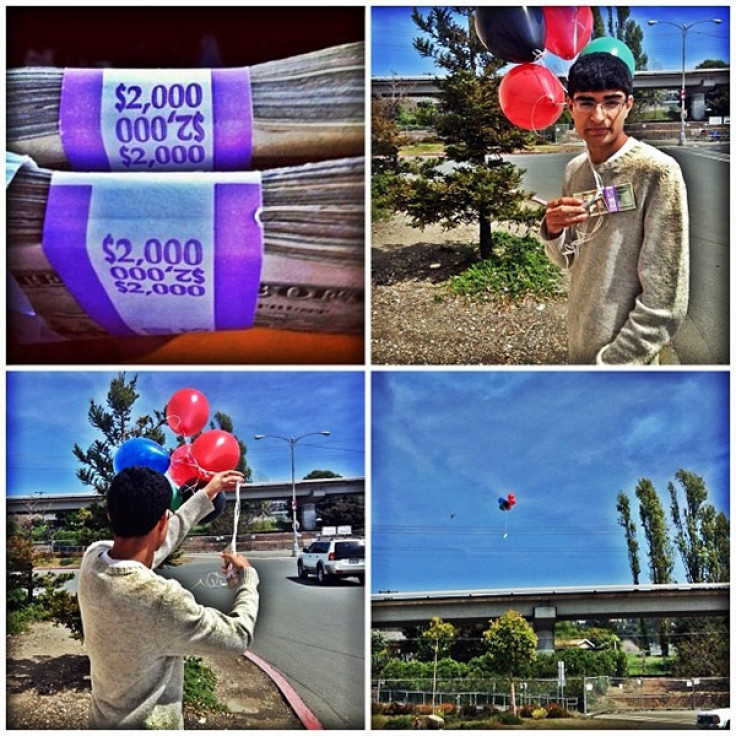 To dispel all the doubters and haters, he posted a video of himself rifling through a stack of hundred dollar bills.
The doubters and haters pointed out that all of the serial numbers looked suspiciously similar, but he told Vice Magazine: "When you take out large sums of money from your bank account they're generally newly minted. You'll notice the serial numbers are ordered."
So... troll or rich kid? Take a look at his Instagram account and make up your own mind.
© Copyright IBTimes 2023. All rights reserved.