Despite women in tennis being as talented as their male counterparts, the gender debate is one that has attached itself to the sport for decades now. While players such as Bobby Riggs, John McEnroe and Ilie Nastase often voiced criticism for women in the game, one player has boldly promoted equality, both on the court and off.
Britain's Andy Murray, who currently holds second place among the world's best players, believes more male athletes should support women in tennis.
"I just don't get is why it wouldn't be something that tennis players are proud of, like, to be the only sport [where the men's and women's game and earnings] are even comparable. That's positive," he said in an interview with Elle magazine.
"We still have so many issues, but it's something that tennis players should celebrate."
His feminist views may have something to do with his early years when he was first coached by his mother Judy Murray, a former champion junior player who coached the Scottish national team and later became the British women's Fed Cup captain.
"She had lots of different jobs. She was a tennis coach; she used to run tournaments for kids at our local club," Murray recalled. "For a while, she and my gran ran the toy shop in the village where we lived, and she used to deliver sweets and stuff to newsagents."
In 2014, the 30-year-old became the first male top player to hire a female head coach -- former world number one player Amélie Mauresmo.
"Some argue, Oh, well, she's a woman, so she can't understand the men's game," he opined of female coaches in general. "But then how can a man understand the women's game? I obviously grew up getting coached by my mum, so I didn't see any issue. But even I—when I came on the professional tour, there were no men coached by women, so looking for a coach, you assume you're looking for a man, but when you get older you realise... well, no, it doesn't have to be that way."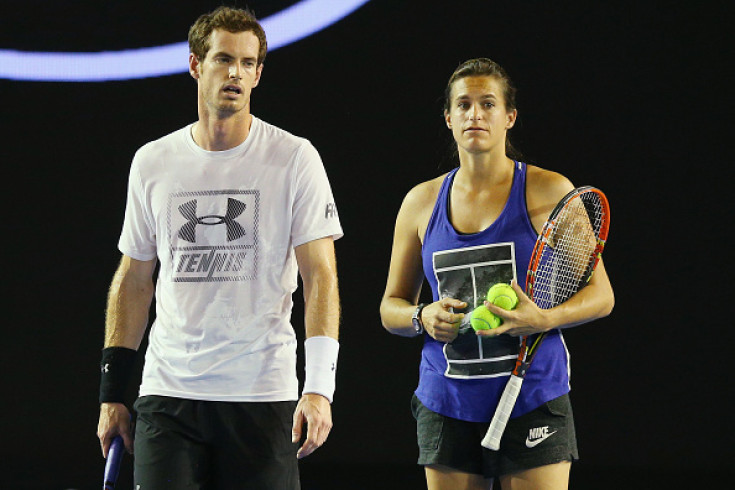 His decision did not go down well with people in the sport, with one player calling it a "this game that you're playing with the press".
"Maybe you should tell them tomorrow that you're considering working with a dog," the person said at the time.
Mauresmo earned criticism for every loss Murray suffered. "The amount of criticism she got in comparison to any other coach I've ever worked with—it's not comparable at all," he said. "Now, when I lose a match, I get the blame. When I was working with her, it was always her fault."
The three-time Grand Slam tournament winner who previously had no qualms about accepting the tag of 'feminist' believes that arguments that female players are too emotional to be equaled to male players are false.
"There's a perception that women don't handle pressure as well as men do, but it's not true," he explained. "A lot of the top men are very, very emotional on the courts. Not all of them. But some of them. And I would be one. I don't handle my emotions particularly well in comparison to a lot of the women. If you talked about the worst- behaved tennis players, most of them would be men."