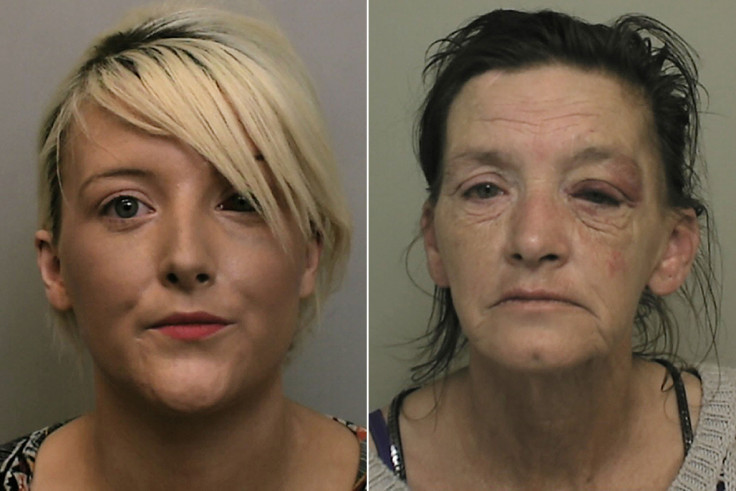 The mother and grandmother of a six-month-old baby who was mauled to death by an American pitbull – a dog breed banned in the UK - have been jailed.
The dog, named Bruiser, picked up Molly Mae Wotherspoon by her head and launched a "sustained attack" at her home in Daventry, Northamptonshire, on October 3, 2014.
The child suffered a catalogue of injuries including a fractured skull and bites to all four limbs, and died of blood loss.
Northampton Crown Court heard that Molly Mae was being looked after by 56-year-old Susan Aucott while the baby's mother, Claire Riley, 23, went for a night out with friends.
The dog escaped from its cage in the kitchen and opened the door to the living room, where Molly Mae was on the changing mat.
Prosecuting, James House said: "He was an aggressive and dangerous dog and should not have been left in the house with a person who could not control him. The attack was sustained. Susan Aucott simply was unable to bring Bruiser under control or remove Molly Mae from the situation."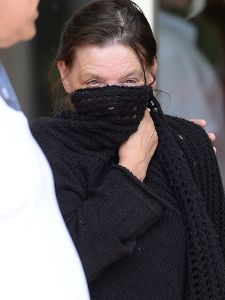 One vet who had previously seen Bruiser described him as "one of the most aggressive dogs she had ever seen", House added.
Aucott, who admitted being in charge of a dangerously out of control dog, was sentenced to two years in prison. She said in a statement released after the sentencing that "lessons have been learnt the hard way".
Riley, also of Northampton, was sentenced to two years in prison after admitting owning a dangerously out of control dog.
Justice Carr QC said: "This was a tragic and totally avoidable incident."
Speaking after sentencing, James Allen, head of the Complex Casework Unit for the CPS East Midlands, said: "Molly Mae's death was a tragedy for all concerned.
"Sadly, the simple truth is that her death in October 2014 was entirely avoidable.
"Molly Mae's death would not have happened if two of the people closest to her had acted, as any reasonable person would have done, and never allowed such an aggressive and dangerous dog to be in the same small house as a young and vulnerable child."
Full statement by Susan Aucott:
"Whatever the sentence of the court today, there can be no greater punishment than the loss of my precious, beautiful granddaughter and watching, and experiencing first hand, the deep impact her loss has had on my daughter and all of our family.
"There is no doubt in my mind that things could and should have been done differently and lessons have been learnt the hard way. But it is important for the memory of Molly-Mae that these lessons do not stop here. These lessons need to be learned far and wide. Every parent, every dog owner needs to take notice.
"Please do not let Molly-Mae's death be in vain. Her death cannot be undone but let her beautiful face and her memory live on by serving as a reminder of the ultimate sacrifice that could be suffered if these lessons are not learned now."