Park rangers watch dad fatally stab 6-year-old daughter to stop her being taken in custody battle
'She's happier now ... it's what she wanted,' an affidavit quotes father Seth Willis Pickering as saying.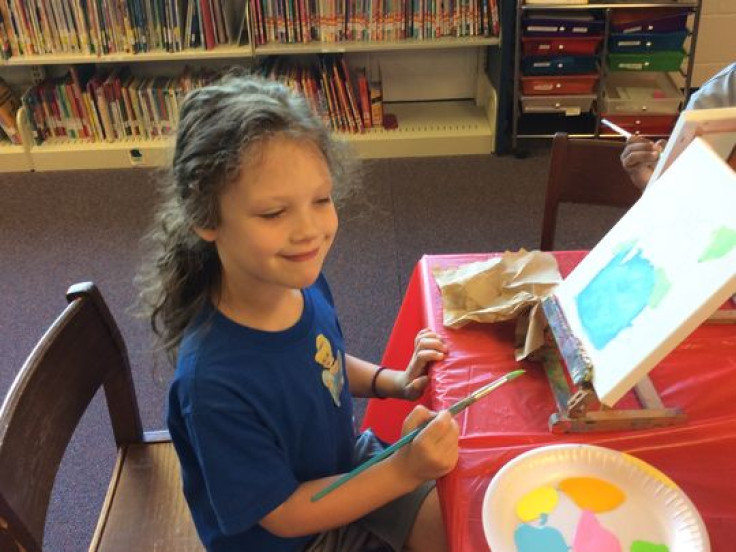 Horrified US park rangers watched a father fatally stab his 6-year-old daughter in the heart so she couldn't be taken away from him in bitter a custody battle, FBI officials revealed in court documents.
Lila Pickering did not survive the brutal stabbing off the Blue Ridge Parkway in Asheville, North Carolina, despite emergency attempts to save her.
According to a federal court complaint, as Lila lay dead, her father told the rangers: "Now they will never be able to take her away from me. She's happier now ... it's what she wanted."
The park rangers had approached Lila's dad, Seth Willis Pickering, 36, after they watched him prepare to set up a illegal campsite. As they spoke to Willis he suddenly turned his back on them and moved toward his young daughter.
"Without warning," according to the complaint, ranger Cody Marsh "observed Pickering ... make a lunging movement toward Lila. Marsh heard an audible 'thud-like' noise and a brief high-pitched wince or grunt sound coming from Lila, who fell to the ground."
Pickering then turned and raised his hands, according to the court documents.
"Did you just stab her?" a stunned Marsh shouted before he and his partner then saw Lila lying with a knife protruding from her chest and drew their guns. Marsh handcuffed Pickering while his partner tried to resuscitate the girl but was then declared dead at the scene.
Lila was at the heart of bitter custody battle between Pickering and his estranged wife, Ashley. The girl had been living in a temporary foster home after being removed from her father's care over undisclosed concerns by officials.
He reportedly appeared at the home and took Lila away over the objections of the girl's guardian, who immediately reported the incident to police.
But before police had time to issue an Amber Alert for a missing child, the rangers observed Pickering hauling a cooler of food and start a campfire with his daughter at his side.
After Pickering was arrested he told a detective at Buncombe County jail that his daughter didn't want to be taken from him, according to the federal complaint filed in US district court in Western North Carolina.
"My daughter made me promise that they would never take her away from me again. I reacted the only way I knew that she could go to sleep without having to cry, 'Daddy, I want to come home,'" Pickering said. "I knew as soon as they showed up, they would take her away from me and never let me see her again."
Lila was particularly "bubbly and happy" her last days at Asheville's Johnson Elementary School, principal Charlotte Hipps told the Citizen Times.
The curly-haired first-grader with a "giant" smile "was in a good place," she added. "She was a very happy-go-lucky little girl, despite the circumstances of her life. It didn't seem to ever get her down.
"Nobody can wrap their head around what happened and why," Hipps said.
Pickering has been charged with first-degree murder and has had his first court appearance. Federal prosecutors have taken over the case because the stabbing occurred on federal land.
© Copyright IBTimes 2023. All rights reserved.