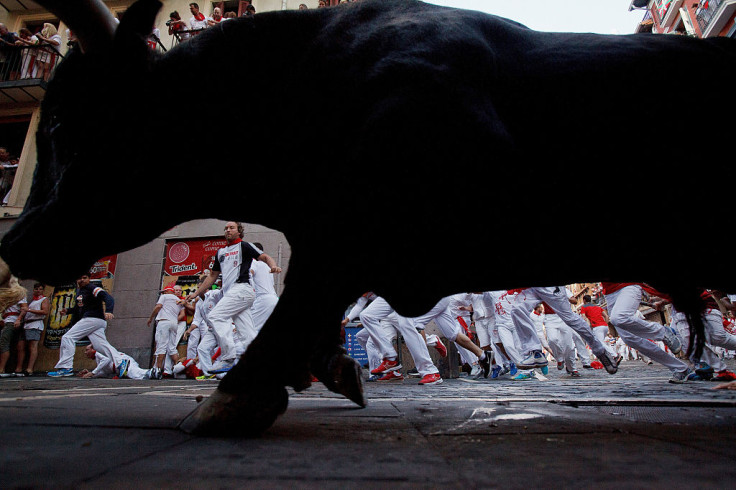 A mother of two has been gored to death by a bull after stepping from a doorway during the Fiestas del Santísimo Cristo del Rayo on Sunday (17 July 2016), Spanish media has reported.
Sofía López González, 47, was caught by the horn of a bull, suffering an abdominal injury.
She had tried to escape the animal after leaving a doorway and unknowingly stepping into its path, but her backpack became caught in a protective barrier, Opinion de Murcia reported. She died late on Sunday night in hospital.
It took place during the running of the bulls, which is part of a week-long festival (11-17 July) in Moratalla, a town in Murcia, southern Spain. The town has declared three days of mourning.
It is the third death this year during bull runs, in which bulls are released on to the streets and locals try to outrun them. A 28-year-old man was killed in Pedreguer earlier this month and a 65-year-old lost his life during a bull run in Zamora, reports The Local.
Earlier in July, matador Victor Barrio became the first bullfighter to be killed in the ring in 30 years. He was gored through the chest by a bull in Teruel, eastern Spain.