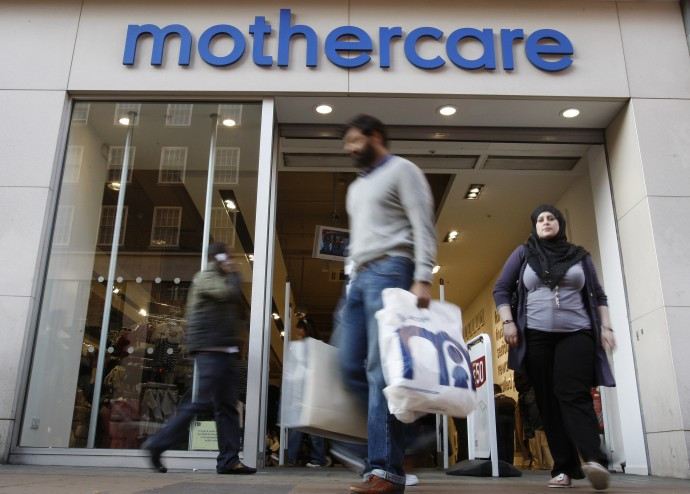 Shares in Mothercare jumped almost 8% early on Thursday (19 May), after the retailer of infant products posted its first full year profit in five years.
In the year to the end of March, the London-listed company made a £9.7m profit compared with a £13.1m loss in the previous year, as like-for-like sales in the UK rose 3.6% year-on-year, while online sales surged 15%.
"Improvements to our customer offer, both in-store and online, and the look and feel of the store estate are driving like-for-like sales growth for a second consecutive year," said group chief executive Mark Newton-Jones.
"Nearly 40% of the store estate is now in the new and much improved format and the feedback from customers continues to be positive."
However, international sales fell 4.5% from the corresponding period in 2015 and Newton-Jones admitted the group faced a stern challenge in the bid to return its international division to profitability.
"The issues are primarily at a macro level, with economic and currency headwinds persisting," he said.
"Whilst we recognise these pressures, we believe that we can also make some improvements in how we operate. We are exiting underperforming stores whilst continuing to grow space where there is potential for long term growth."
Newton-Jones came under pressure in April, when Mothercare shares tumbled 20% after the company reported its international sales fell 9.7% year-on-year in the fourth quarter. However, he remained upbeat over the company's prospects on the domestic front.
"The sales growth is not at the expense of gross margins which have also returned to growth," he said. "There is still much to do, but we are encouraged by our maintained trajectory towards profitability in the UK."
Mothercare added it has closed 19 stores over the year and opened 47 new sites, as part of its restructuring plan.