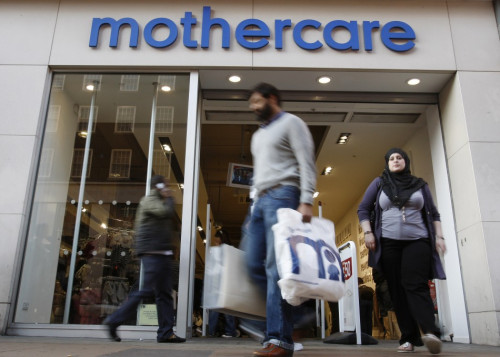 Mothercare shares have plunged by nearly 30% in early trading after the UK retailer issued an annual profit warning.
Mothercare shares fell to 297.00p as of 0820 GMT after the retailer said that group sales fell 6.1% in the 12 week period to 4 January, compared to the same period the year before as it struggled against the competition lowering prices ahead of Christmas.
"As a result of lower UK sales and margin and the international currency impact, full year profits are likely to be below the current range of market expectations," chief executive Simon Calver said in a statement.
Mothercare, which operates in 60 countries, highlighted that underlying sales in its British business, where it is in the middle of a turnaround plan, were 4% lower.
The company added that the promotional nature of the festive period and lower seasonal footfall hurt performance.
Analysts originally expected Mothercare to post pre-tax profit of £16m (€19m, $26.24m).
Mothercare's warning comes at the same as the British Retail Consortium revealed that tough trading conditions, despite an improving economy, prompted shops to discount their products by the largest amount in seven years.
According to BRC data, retailers cut prices by the largest annual decline in any month in early December, since the survey started in 2006, falling by 0.8% year-on-year.
Clothing prices in December were 10% lower than a year earlier while overall non-food prices fell by an annual 2.3% in the same month.