Moto X Coming Next Month with Always-On Voice Control
The Moto X smartphone will launch next month and feature always-on voice control according to a leaked promotional video.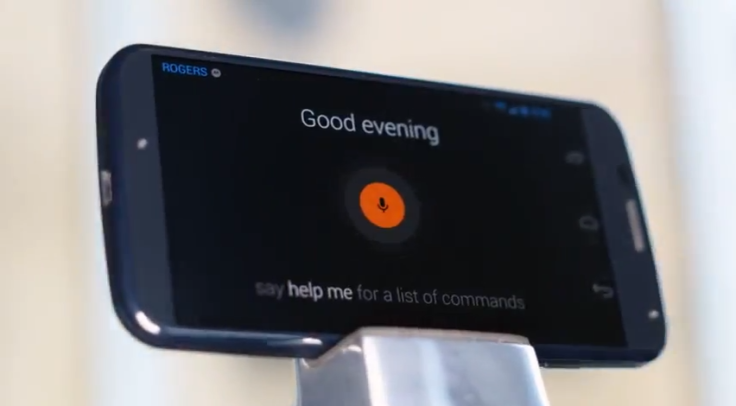 The Google-owned Motorola Mobility is not having a good week in terms of keeping details of its up-coming Moto X smartphone under wraps.
First up we saw Google executive chairman Eric Schmidt openly using what is widely believed to be the company's new smartphone at the annual Allen and Co media conference in Sun Valley, Idaho last week.
Now a promotional video from Canadian carrier Rogers has leaked online giving us a clear look at the new phone, confirmation that it will be called the Moto X and a look at some of the new features Motorola will be hoping will make the phone stand out against rival handsets from Apple and Samsung.
The most interesting feature is the always-on voice control which will let a user interact with the phone using just their voice, in a similar way to how people use Google Glass.
"Your Moto X is ready to listen and respond. Talk to it and it learns your voice. With the power of Google Now, it tells you what you need to know even when you're not touching the screen," Rogers says in the video.
Key Lime Pie
While Apple's Siri offers similar functionality, it requires users to tap the home button of the iPhone before being able to talk to it. It remains unclear if this new functionality is being built into Android as a whole or if it will be a feature specific to the Moto X.
Google is expected to announce a new version of Android (codenamed Key Lime Pie) in the second half of 2013, but it is unknown if this announcement will be made alongside the Moto X announcement.
The video also reveals that the Moto X will be available in stores next month - in Canada at least. This suggests that an official announcement is imminent.
Among the other features mentioned in the video is an "Active Updates" function which aims to be more informative than a simple, blinking LED and give users useful information such as low battery indicators or showing what messages have come through on screen.
The video also shows a novel way of switching on the phone's camera by flicking your wrist twice.
IBTimes UK has been in contact with a Motorola representative in the UK for comment on the leaked video but so far we have received no comment.
© Copyright IBTimes 2023. All rights reserved.