Motorola's still-to-be-announced Moto X+1 is already a subject of rumour mills. Earlier, various technical specifications of the purported Moto X+1 hinted at the smartphone coming with Android 4.4.4 out of the box. Speculations also pointed at a 12MP rear camera and a 5MP front snapper for people obsessed with capturing selfies.
Now, various images have been leaked by an Android Police report (quoting unnamed sources), which claims that the Moto X+1 is in its 'near final prototype' state.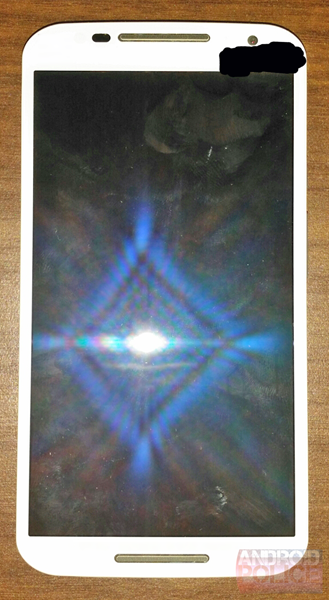 Looking at the leaked images, it is evident that the smartphone has an outer body design similar to Moto X.
The images also display a wooden rear finish, and a large overall body frame. The edges seem to be incorporated with Aluminium coating, which hints at the Moto X+1 being a larger flagship device of Motorola.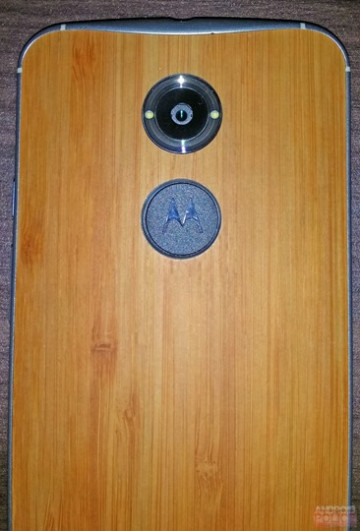 Also, the smartphone's rear wooden end is seen incorporating a camera which is rumoured to incorporate a 12MP sensor. Motorola's logo is also predominantly seen below the camera.
The front end of the smartphone (as seen in the leaked images) point at a large 5.1in display.
Other technical specifications of Moto X+1 have not surfaced as of now. But according to rumours, the smartphone will have a 2.3GHz Snapdragon 800 processor, 2GB RAM, 32GB internal storage area (without a microSD card slot) and a 2,900 mAh battery.

Also, the release date and pricing of Moto X+1 is unknown at this point in time.
Moto X+1 is also rumoured to incorporate a 'Natural Language Processor' (which enables touchless voice commands), but the current leaks do not shed any light on this aspect.