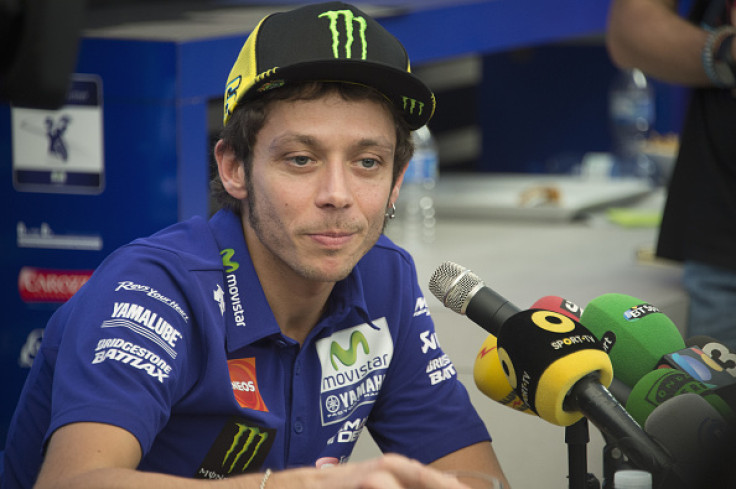 MotoGP championship leader Valentino Rossi will start the final race of the season in Valencia at the back of the grid, after his appeal for a "stay of execution on the penalty" handed by the stewards at the Malaysian Grand Prix, was rejected by the Court of Arbitration for Sport (CAS). The Italian rider was handed three penalty points for his collision with Marc Marquez at the Sepang International Circuit on 25 October.
"The Court of Arbitration for Sport (CAS) has dismissed Valentino Rossi's request to stay the execution of the decision issued by the FIM Stewards on 25 October 2015. Accordingly, the decision of the FIM Stewards to impose 3 penalty points on Valentino Rossi's record following an incident with Marc Marquez during the Shell Malaysia Motorcycle Grand Prix race held on 25 October 2015 stands and Valentino Rossi will commence the next (and last) event of the season, to be held in Valencia/Spain on 6-8 November 2015, from the last grid position," the media release from the CAS read.
The decision, announced on 5 November, is only pertaining to the "stay of execution" requested by Rossi in order to allow him to take part in the qualifying session at the Spanish Grand Prix in Valencia, while the final decision regarding the merits of the full case is yet to be made by the CAS.
The nine-time World Champion last won a premier class title in 2009 and will become the oldest champion in MotoGP since Les Graham in 1949. Rossi leads Yamaha teammate Jorge Lorenzo by seven points and if the Spaniard wins, the Italian will have to finish second to clinch the title.