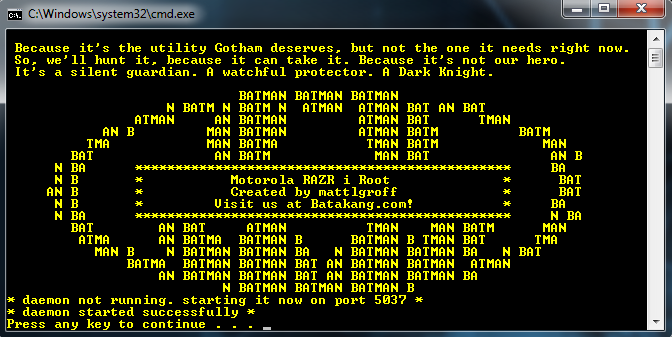 Motorola Razr i has received a one-click root tool due to the efforts of XDA member known as mattlgroff. The Razr i root tool features an insecured kernel from an XDA member called meyskld. Before using the root tool, ensure that the Razr i has its bootloader unlocked.
Motorola Razr i, the company's first Android smartphone, was announced in September. It is powered by an Intel chip with a single-core processor, clocked at 2GHz. It is available free on a contract with T-Mobile and Orange in the UK, while retailers such as Clove, Amazon and Unlocked Mobiles will provide SIM free for about £340.
The method below is considered risky, so users are cautioned to proceed at their own risk. IBTimes UK will not be held responsible if users damage or brick their device. Before proceeding, back up all data and install the Motorola USB drivers on the device. Enable USB debugging on the device. Finally, download the Razr i Rooting Tool to a convenient location on your PC.
Device compatibility: The guide below and tool are compatible only with the Razr i and not with any other device.
Check out the procedure to root your Motorola Razr i:
Download the Razr i Root tool and extract the file contents
Enable USB debugging on your phone and connect it to the PC using a USB cable
Locate the file root.bat in the tool folder and launch the file by double-clicking on it
A command prompt window will automatically pop up on the screen. You need to follow the onscreen instructions
The process will consume few minutes and your Motorola smartphone will reboot a couple of times. The tool will notify you in the DOS window that your Razr i has been rooted
[Information Courtesy: The Android Soul]