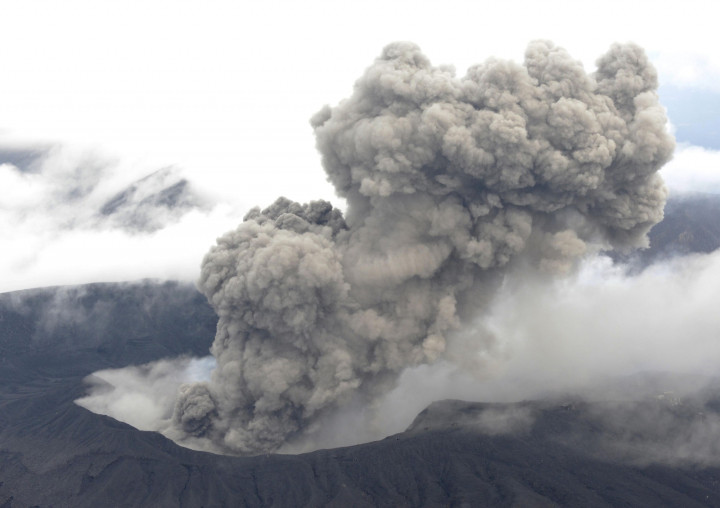 Japan's largest active volcano has erupted, sending smoke and ashes shooting 1km into the sky, while sparking flight cancellations and disruptions.
Mount Aso, in the southern Kyushu Island, rumbled back to life 22 years after its last major eruption.
The Japan Meteorological Agency warned people to stay away from the volcano, which is spewing out lava debris and smoke.
Rocks and ash could fall within a 1km radius of the crater, the agency said, AFP reported.
Japan Airlines and All Nippon Airways cancelled dozens of flights from the nearest airport in Kumamoto.
The chaos comes two months after more than 50 people were killed following an eruption in Japan.
Dozens of hikers were hit by huge rocks and had their throat and lungs burnt by hot volcanic ash spewed out by Mount Ontake in Nagano west of Tokyo, in September.
In October, a Kobe University study warned a massive eruption on Kyushu could see seven million people buried by flowing lava and molten rock in just two hours.