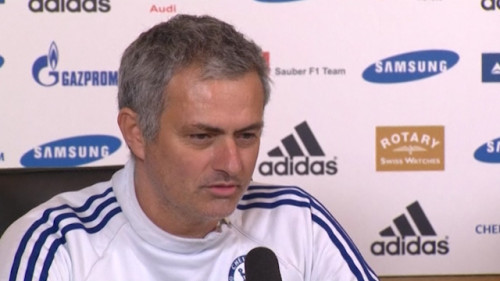 Jose Mourinho has asked the media as they why they do not hate Manchester City for their spend while they kept targetting Chelsea when they did the same thing after the introduction of Roman Abramovich to the fore.
The former Real Madrid manager took over as the manager of Chelsea for the second time, having won two League titles with the Blues the first time he ascended the throne in 2004.
Abramovich put in a massive investment during that time, bringing in players by the likes of peter Cech, Claude Makelele, Didier Drogba among others to outshine the likes of Arsenal and Manchester United during that period.
Mourinho believes that much of their credit has been accredited to the money than their style of play, something which is not apparent with the current City side.
City have spent more than £600m in recent years to completely overhaul their squad, something which has taken them from being a midtable club to Premier League champions.
The two cash merchants will face each other on Monday where a win for City will take them back on top of the table while a loss for Chelsea, will take them six points behind the league leaders and five behind Arsenal.
"I don't know why they are so popular when we weren't. I don't know why. In my time we were accused of buying the title, no? Because our owner was Mr Abramovich, just arrived in the country. Maybe now people see City in a different way. I'm not sure if it's because it's taken them six years to get to this stage while we won straightaway," Mourinho said.
"And I don't care. I don't envy the fact that they have this kind of protection, of whichever word. It's the way it is. Teams with success, people tend not to like them, no? If they want to make it impossible for us to compete with them in the market, yes it's impossible," he added.